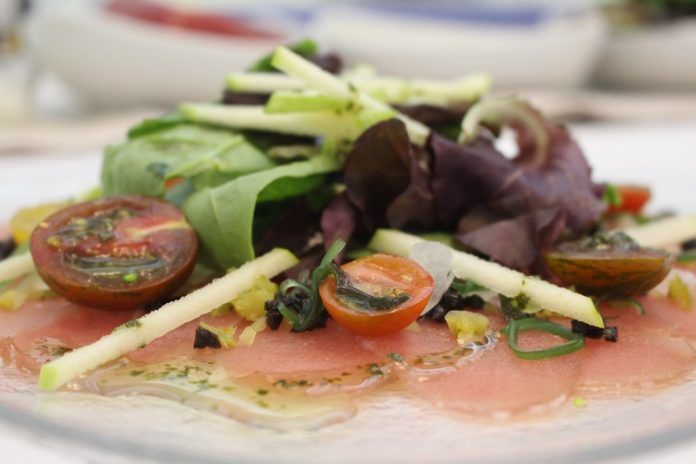 It's time to enjoy with this red tuna salad, a fresh and varied set of flavours paired with DO La Mancha Chardonnay.
In summertime there's nothing better than eating something that provides a range of flavours and a different kind of freshness on the palate. At the restaurant of Hotel Insula Barataria in Alcázar de San Juan, they also opt for offering recipes that give diners different sensations, accompanied, as on this occasion, by a La Mancha wine that pairs perfectly with the characteristics of the food.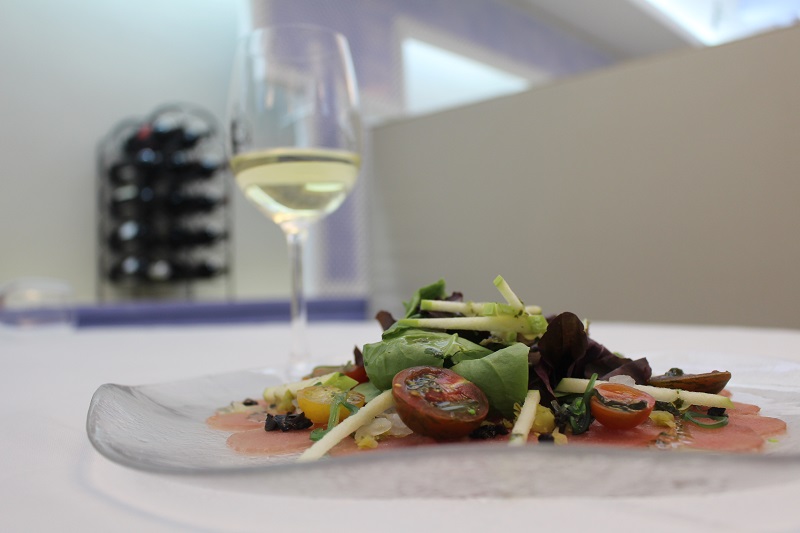 Every day, the kitchen at this restaurant turns out "new gastronomic suggestions" with tasty and elegant creations. Gustavo, the head chef, meets us in the lounge to explain how the dish is made and the restaurant maître accompanies him to tell us why he's decided to pair this particular menu item with such a distinguished variety. The ingredients are laid out on the table.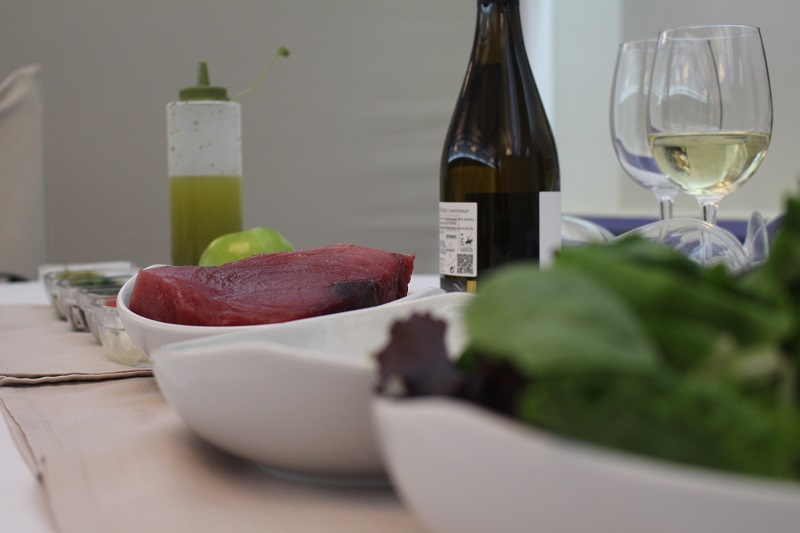 The main component of this salad is red tuna, alongside various pickles that give the dish a range of different sensations and colours. Japanese wakame seaweed gives a touch of the sea, together with a selection of baby lettuce leaves and slices of green apple, which adds that characteristic freshness, all dressed with oil infused with aromatic herbs like basil.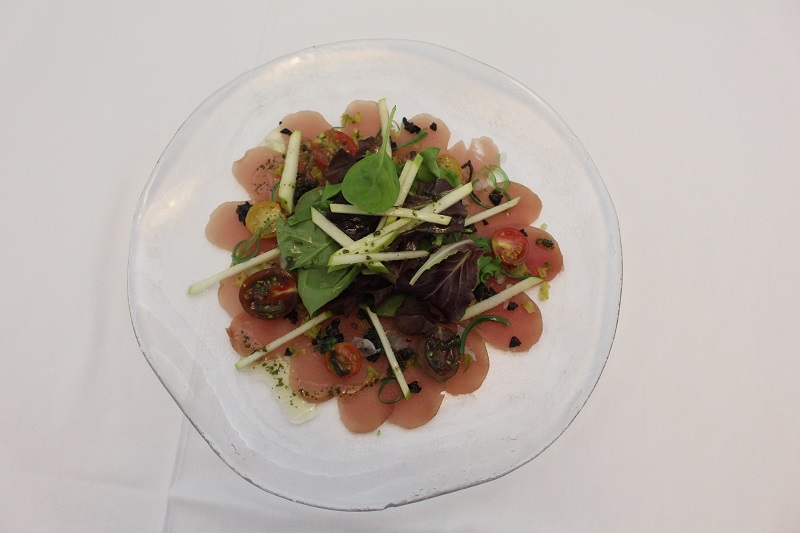 What are the steps for making the salad?
Gustavo explains that the first thing is always to "prepare the tuna and make sure it's completely clean", then freeze it; once it's frozen, slice it very thinly, like you would for a carpaccio, and arrange it into an attractive shape "so you get a kind of mandala on the plate".
"Then you cut and finely dice the pickles and other ingredients and arrange them symmetrically around the carpaccio", explains the chef. Lastly, you take the salad bouquet together with the apple "cut into sticks" and "you arrange everything elegantly on the plate" after the dressing has been added.
Pairing
The restaurant maître advises us to pair the food with an oak aged Chardonnay, "because we think the white fruit provided by this variety combines really well with the fish and with the complex flavours" he says,   "plus, it gives you a little more glyceride, a bit more of a hint of scented honey" that means it goes perfectly with this explosion of flavours and aromas.