With a delay of several weeks compared to last year, the first early ripening varieties are now being harvested in La Mancha
The province of Ciudad Real is once again the setting for the start of the 2018 grape picking season in La Mancha Designation of Origin. This year's harvest has kicked off much later than in previous years; this is mainly due to a slower and more sluggish summer ripening process after a rainy spring and a mild summer that featured significant differences between night-time and midday temperatures.
As forecast by technical sampling, the first trailer loads of grapes "are arriving in a good, healthy condition, with correct, well-balanced acidity, and we've actually been surprised because they're coming in with a higher acidity level than in other years", says Juan Nieto, Technical Director at Bodegas El Progreso, in Villarrubia de los Ojos, Ciudad Real, where harvesting began this week with Chardonnay grapes.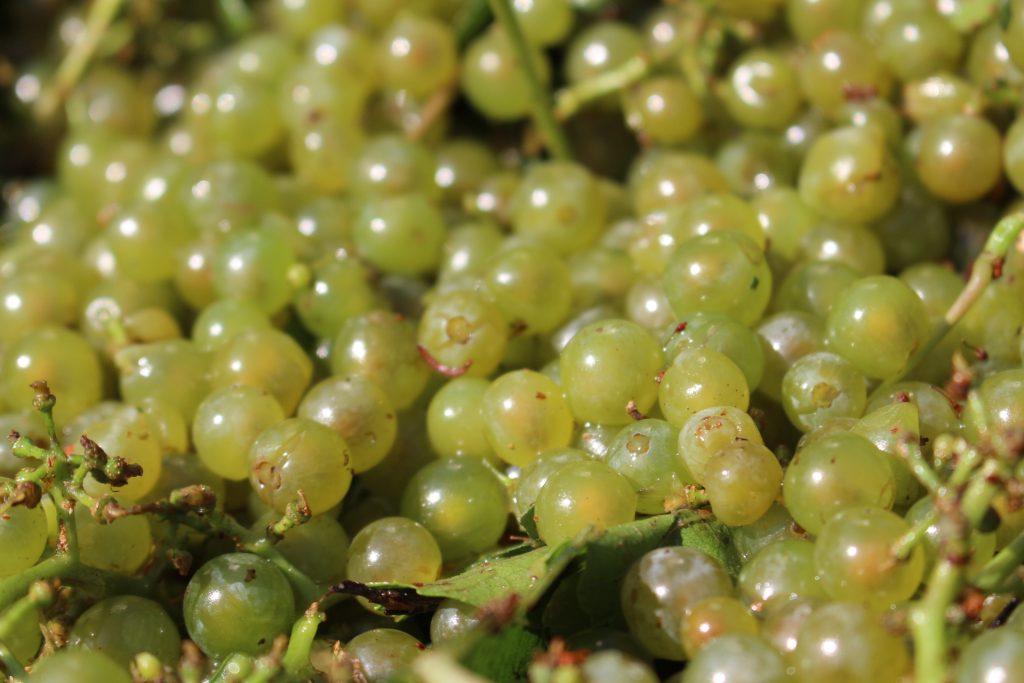 The commonly called "queen of the whites" for its aromatic potency, ageing ability and better structured wines, is also "a more delicate variety, with smaller but firmer flesh and a low yield, which also means a greater presence of polyphenols, resulting in excellent quality wines", comments Jesús Julián Casanova, wine-grower, Chief Executive of Bodegas El Progreso and member of the Regulatory Board.
Next, Moscatel and Sauvignon Blanc
The grape harvest was in full swing across practically all La Mancha vineyards during the last week of August. At the Yuntero and Vinícola de Castilla wineries in Manzanares, Ciudad Real, the hoppers are hard at work processing Moscatel, a white variety introduced in La Mancha over the last few decades. It has been found to behave very well aromatically speaking when blended with other white grape varieties.
In the Toledo area of La Mancha, the Altovela de Corral winery in Almaguer and Bodegas Latúe in Villanueva de Alcardete have also begun the Moscatel grape harvest with a good balance of ripening in the fruit.
In the province of Albacete, towns like Villarrobledo are expecting to begin picking their grapes by the end of the week. This is the case at the Pago de la Jaraba winery, where the latest technical samples suggest that their Sauvignon Blanc will not be ready for harvesting until almost into September.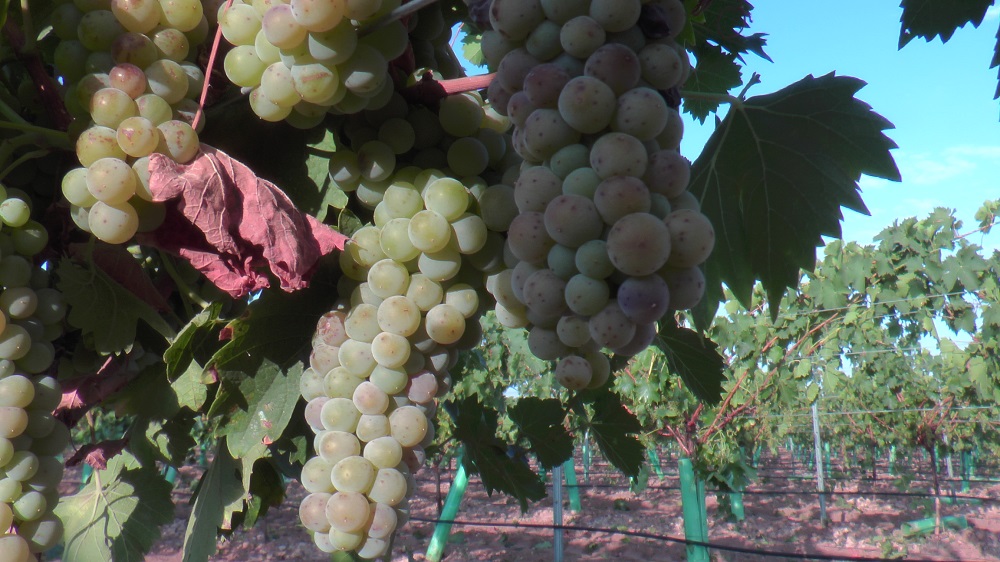 Some vineyards in the Cuenca area of La Mancha are experiencing an even greater delay, with wineries expected to start their picking no earlier than the first week of September.
After the Tempranillo and Merlot, with a faster ripening process for reds, the second fortnight in September will be the likely harvesting period for White Airén, the most widespread variety grown in La Mancha.