Today, we have two international grapes: Cabernet Sauvignon and Gewürztraminer. And by the way, today is the international Cabernet Sauvignon Day!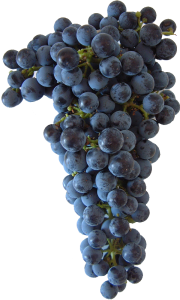 Cabernet Sauvignon
The Cabernet Sauvignon is a red variety of French and international viticulture wine queen.
It is the third variety producing grapes inLa Mancha; with an excellent agronomic and oenological performance, it is very selective and fully adapted to our climate.
It is a variety that does not offer high yields. It is distinguished by its intense and stable color, its powerful tannins and lively acidity, providing rough young wines with great aging potential.
It offers a great in the blend with other red varietals.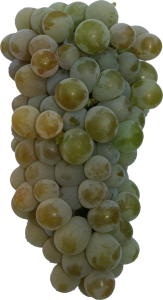 Gewürztraminer
Strain originating inGermany, which produces small size clusters, which is berry pink in color on the outside and has an accentuated sweetness itself when the grapes are ripe.
It is more typical of cool themes and its introduction inLa Mancha, where its cultivation is still small.
It has yielded some positive results and has been producing wines of high aromatic intensity and easily recognizable, scented with floral notes, mainly of roses, and light notes of spice and honey.
To the palate, it results in wines that are fresh, powerful and persistent, with soft acidity and a pleasant aftertaste.
We must not forget that Gewürz is German for spicy or zesty, which is how people often view these wines. They also have alcohol levels, which can reach 14 degrees.
Facebook: La ManchaWines