Some La Mancha wineries are opening their doors to receive the first varieties, like white Chardonnay, Muscatel and Sauvignon Blanc.
With many regions still immersed in an abnormal summer in terms of temperatures and with a marked shortage of rainfall during the last few months, the harvest has begun in some towns belonging to the La Mancha Designation of Origin. Initial assessments are confirming technical predictions and the reduction in harvest will be noticeable across the area, being more pronounced in the rain-fed vineyards. However, the first varieties with a rapid ripening cycle, those generally supported by irrigation but more sensitive to external conditions, are showing optimal quality standards in the fruit.
The parameters indicate an average degree of 11° with an acidity of 3.5 in PH in grapes such as Chardonnay, Muscatel and Sauvignon Blanc. Generally speaking, early assessments point to a drop of more than 20% compared to the 2021 harvest.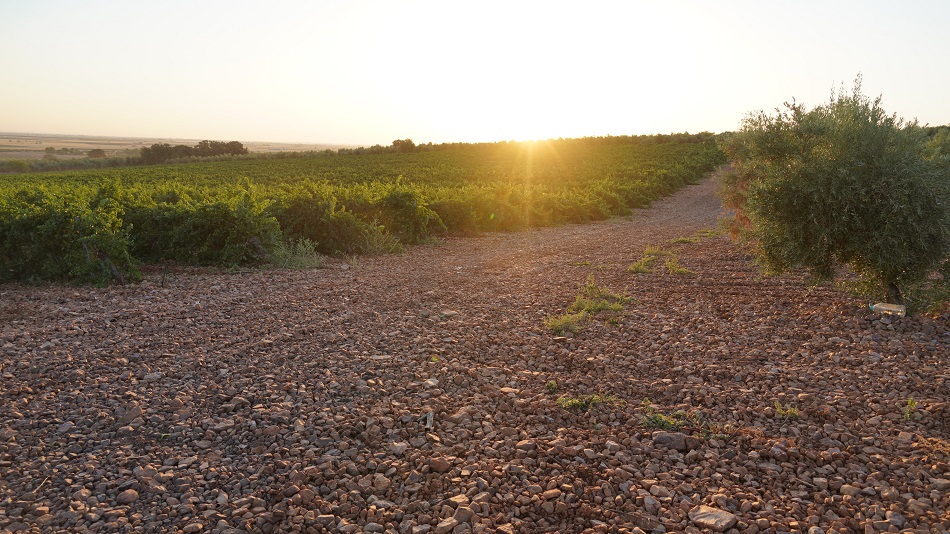 This is the case of some plots in Manzanares in the province of Ciudad Real, where Bodegas Yuntero has been one of the first wineries to start up the hoppers for collecting grape varieties such as white Chardonnay, Muscatel and also some Sauvignon Blanc.
In optimal health
As Narciso Breogán, a La Mancha winemaker and member of the Jesús del Perdón (Yuntero) cooperative in Manzanares, pointed out, "it's true that the summer has been very hot but the grapes are in a very good state of health without any pests or diseases caused by humidity."
His vineyards have practically inaugurated the harvest in the La Mancha Designation of Origin, starting in the early hours of the morning, "so we can ensure an ideal temperature for their arrival at the winery."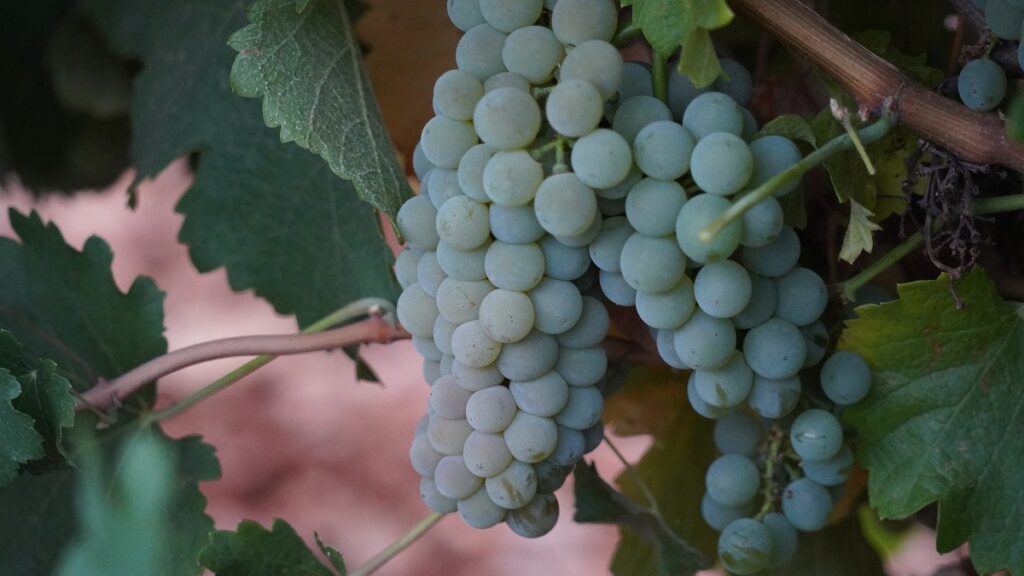 In terms of provinces, Ciudad Real has once again been one of the first to start harvesting. Towns like as Tomelloso (Vinícola de Tomelloso) plan to start this week.
The doors will also be opening at Bodegas Alcardet, in Villanueva de Alcardete, Toledo.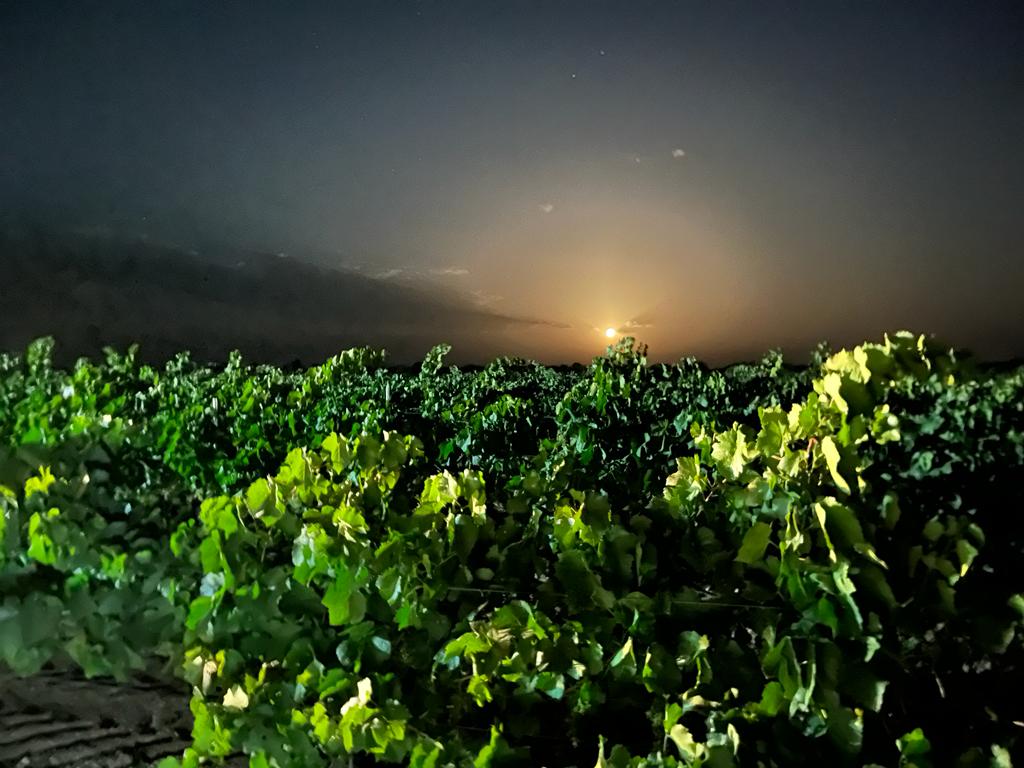 Longer delays are being experienced in other areas of the Cuenca region of La Mancha where ripening tends to take place a little later.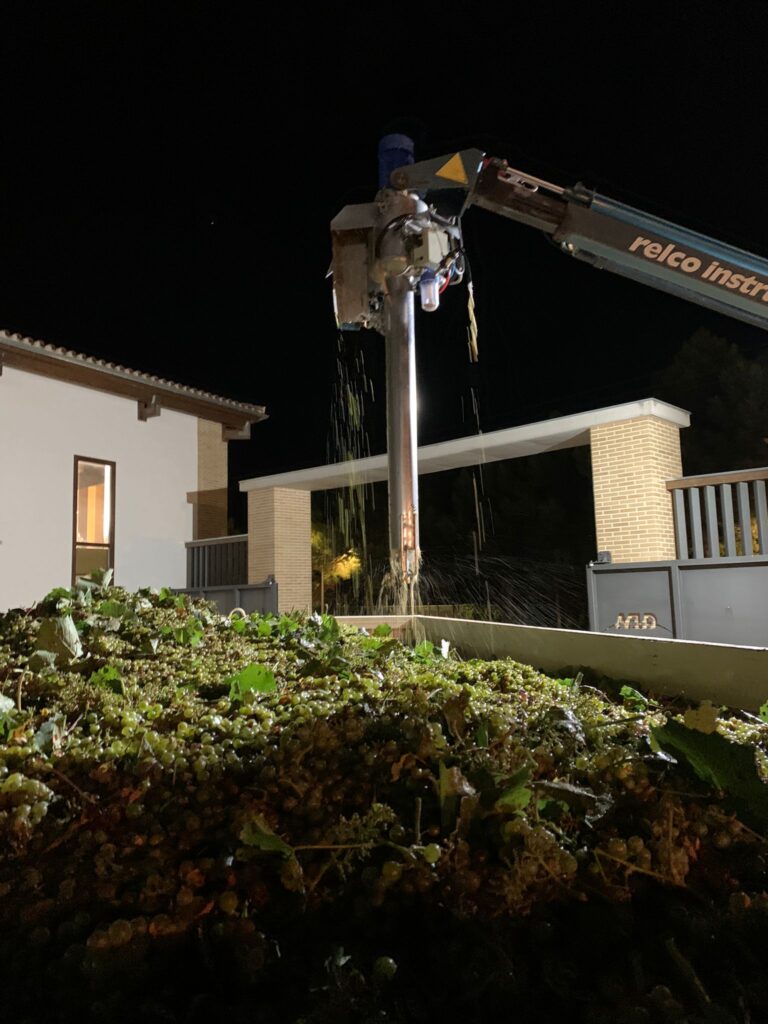 However, weather conditions will set the pace for the 2022 harvest of traditional varieties like Cencibel and red Tempranillo in La Mancha DO. Wineries are expecting the harvest to begin in the last week of August, followed by a more widespread start in September with white Airén, the majority variety in La Mancha's vineyards.