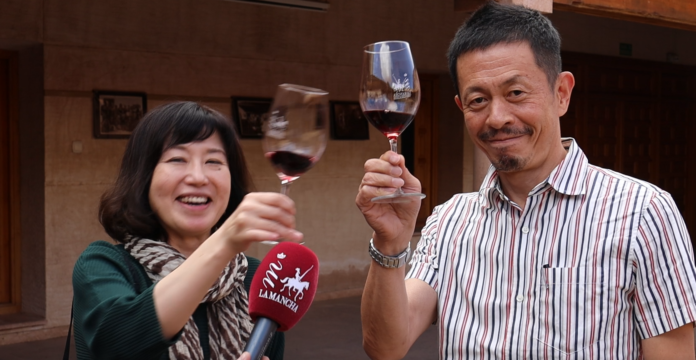 Japanese journalists take away a good impression as they conclude a reverse promotion trip to some of La Mancha's wineries.
During the second week of October, two journalists travelling directly from Tokyo toured La Mancha to deepen their knowledge of wines with the La Mancha Designation of Origin.
The visit is part of the European Sustainable Wines programme, a European project in collaboration with other regions across Europe, which aims to raise the profile of the La Mancha region and its relationship with core issues in viticulture such as environmental protection and economic and social support in rural areas.
Intense tour of La Mancha
The programme, coordinated by the Regulatory Board's international promotion department, has combined on-site visits to some of the wineries with the greatest commercial interests on Japanese soil, along with a tour of some of the most important spots for wine tourism in the four provinces of Toledo, Cuenca, Ciudad Real and Albacete.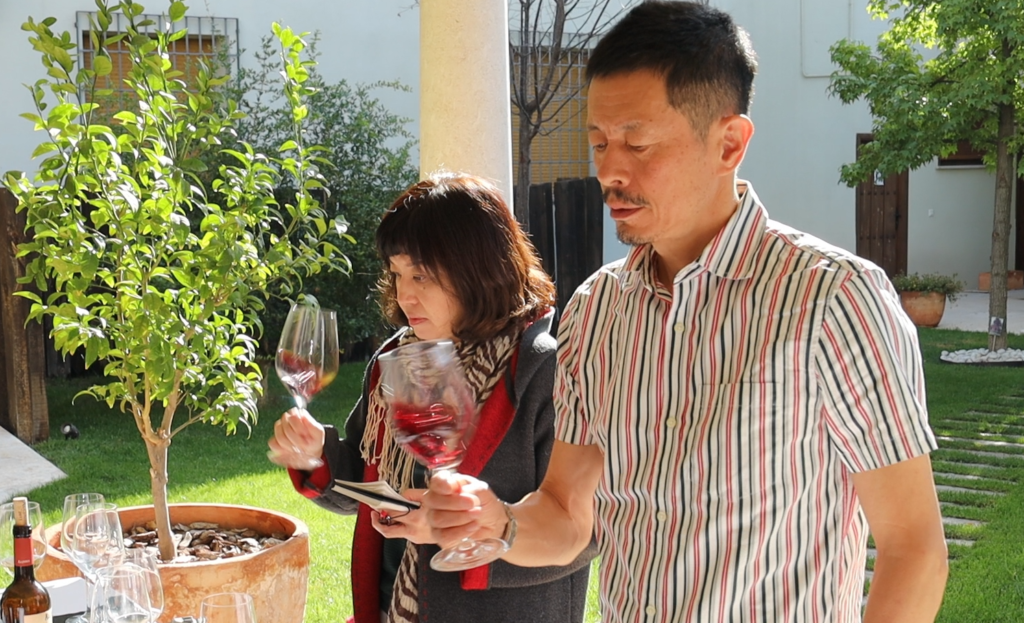 The group were able to enjoy views of the windmills in the "Sierra de los Molinos" in Campo de Criptana (with great symbolic and cultural value for Japanese society) as well as visits to Belmonte, in the Cuenca area of La Mancha and the regional capital itself, Toledo, during the first day of their tour.
The value of native varieties
In their visits to the different wineries, the group had the chance to taste the diversity of wines offered by the La Mancha Designation of Origin, which really put the spotlight on the value of long-standing traditional varieties such as white Airén, red Tempranillo and red Cencibel. Kyoko Yoda stressed the potential of La Mancha whites made from Airén grapes, "where young and even aged wines can be made"; the Japanese journalist said he would "never forget the views of windmills next to an Airén vineyard in La Mancha".
In the words of Yasuyuki Ukita, a writer who specialises in the world of wine in Japan, he found the Tempranillo variety very interesting for its versatility, "from young and fruity through to cask-aged wines".
Japan, second non-EU customer
Despite the current post-pandemic climate, in which sales to Japan dropped by more than 6% in 2021, the country of the Rising Sun is seen as one of the top target markets in the medium term for La Mancha wineries.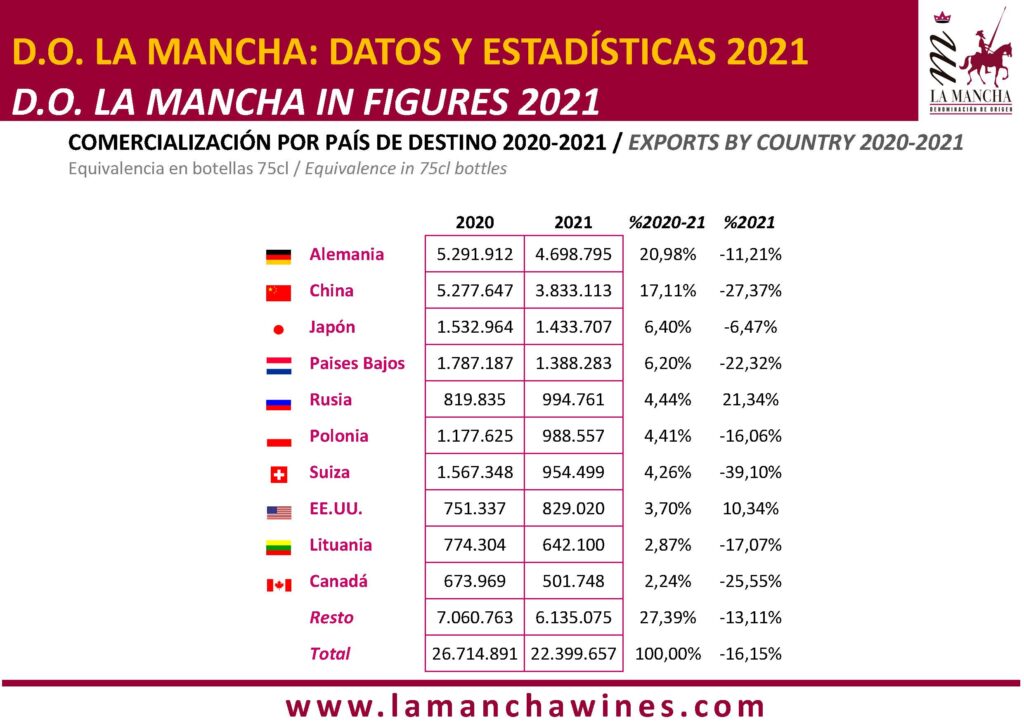 In fact, with 1,433,707 bottles of wine purchased with the La Mancha Designation of Origin, in the past year Japan was the second largest importer of wine outside the EU, surpassed only by Germany and China worldwide.