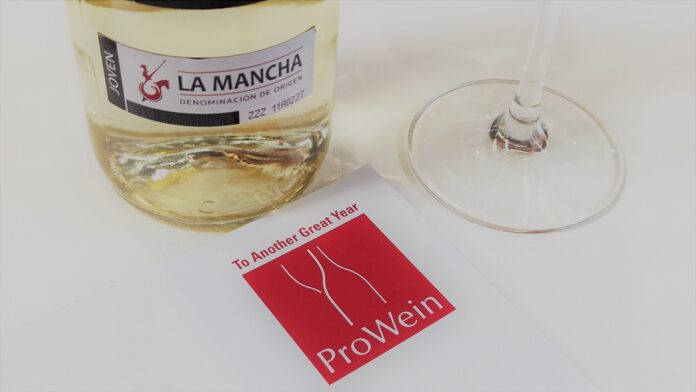 FROM 19 TO 21 MARCH, LA MANCHA DESIGNATION OF ORIGIN TOOK PART IN PROWEIN 2023, THE WORLD'S MOST IMPORTANT WINE EVENT HELD IN DÜSSELDORF, GERMANY.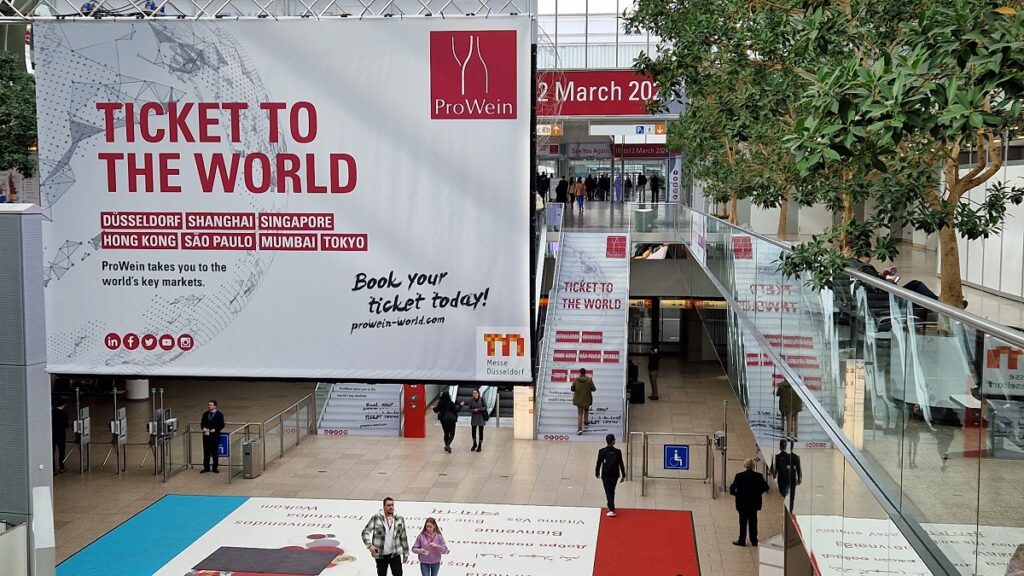 After practically two and a half years operating well below its normal level of activity, Prowein resumes its busy schedule by returning to the usual dates in March. The Düsseldorf Messe (fair) has become a key reference for the sector, which lives these three intense days, in the words of Luis Quintín, Head of Wine Promotion at IPEX, as "a fundamental meeting" between wineries, exhibitors, importers and professionals from every continent.
Free tasting zone in the IPEX pavilion
In fact, as Luis Martínez from the Regulatory Board's international department, points out, "La Mancha Designation of Origin is participating once again at Prowein as part of the IPEX Castile-La Mancha stand. We're expecting 42 wines from wineries under the La Mancha umbrella in a format that makes us very happy, as it's a very good way for professionals to taste and learn about different wines and varieties from La Mancha.
A diversity and quality that are highly appreciated mainly in specific markets for young reds, in countries like Germany, the main customer for DO La Mancha wines abroad, with more than 5,360,097 bottles (0.75 cl) marketed in 2022 and an increase of 14%.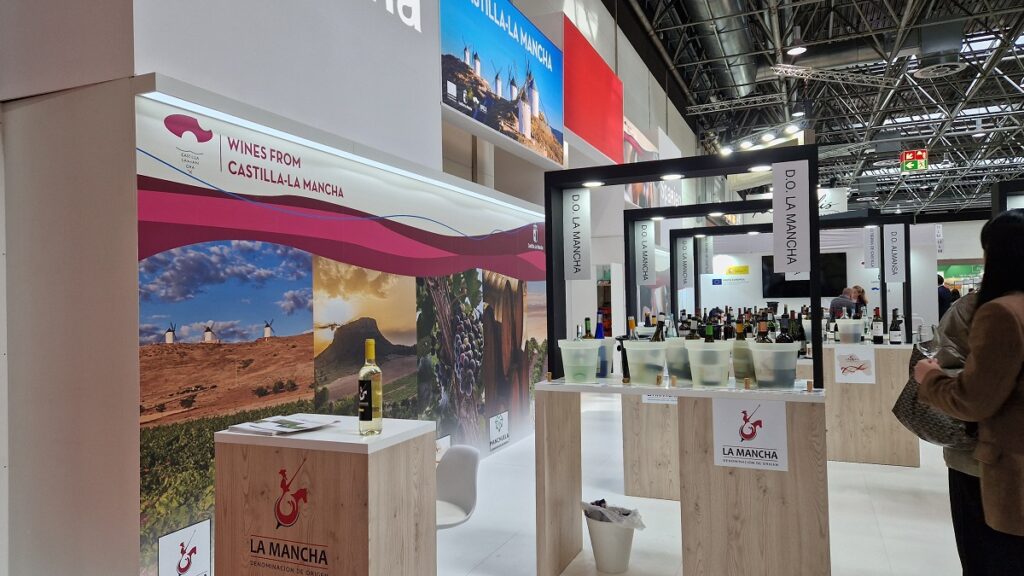 Held since 1994, Prowein 2023 is expected to exceed the impressive figures obtained in the previous edition with 5,700 exhibitors from 62 participating countries
Wineries in the tasting zone
Some 42 wines from the following La Mancha wineries were available in the tasting zone at the information stand in the IPEX/Castile-La Mancha pavilion: