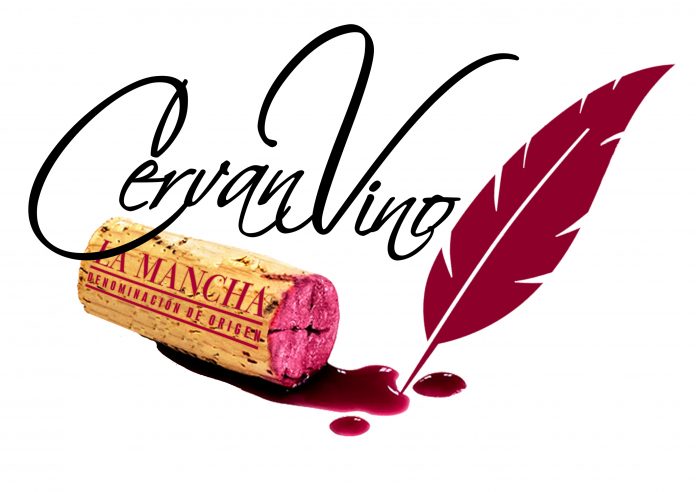 CervanVino starts next April 22nd at the "Círculo de Bellas Artes" in Madrid, where the "Continuous reading of Don Quixote" will be taking place
DO La Mancha wines want to pay tribute to the universal silhouette that represents the hallmark of its brand image, returning to the capital Madrid for an event about Wine's Cultural Promotion. During the 22nd and 23rd of April DO La Mancha activities will be an additional offer to the acts of homage to the immortal Cervantes' novel at the "Círculo de Bellas Artes".
The First Edition of CervanVino begins on Friday 22nd of April, with a wine tasting presented by 24 wineries belonging to the Designation of Origin La Mancha. This conference sponsored by the County Council of Cuenca, will offer several wines and pairings of various local products such as Manchego cheese, Almagro`s eggplant or Serrano ham. The doors will be open to the public from 11 to 21 hours, with free access and limited capacity, on an uninterrupted schedule.
Professionals and press will also profit from an additional stand, where besides getting their accreditation, they will be attended by the staff of the Regulatory Council and will be guided through the various wineries present during the event. There they will also have the chance to be part of guided wine tastings and experience different multimedia applications and other innovations launched by DO La Mancha.

On April 23rd, International Book's Day and anniversary of the death of Cervantes, the Regulatory Council (this time without the physical presence of wineries) will host a fun and educational day with a session that will link Manchego wines with "El Siglo de Oro Español" (Spanish Golden Age). This period has been the most creative one regarding the Spanish language. From 11 to 12.30 hours, the "Círculo de Bellas Artes" will host a tasting with an historical approach focused on "El Siglo de Oro Español" (The Spanish Golden Age). This tasting will have a limited capacity, and will cover the historic evolution of wine since its creation until today on an interactive and dynamic manner. The experience will be implemented first in Toledo on April 15th, in the context of the gastronomical acts of the capital at the Church of San Marcos
From noon until 20.00 pm, all those who come to participate in the reading of Don Quixote at the "Círculo de Bellas Artes" will have the chance to get to know even better the various activities planned by the Council of DO La Mancha which are designed to spread the culture of wine as well as different pairings with Manchego products. Aroma, flavors and colors wine workshops and different games including applications for mobile devices such as "Master of wine", "El vino tedefine" (Wine describes you) or "Katamanía Kahoot" will make a playful point of entertainment and culture for all visitors.
 List of participating wineries in the presentation of April 22rd :
ALBACETE:
BODEGAS AYUSO  de Villarrobledo
BODEGAS Y VIÑEDOS BRO VALERO de Villarrobledo
CIUDAD REAL:
BODEGAS VIDAL DEL SAZ  de Campo de Criptana
BODEGAS NARANJO de Carrión de Calatrava
J. GARCÍA CARRIÓN de Daimiel
BODEGAS JESÚS DEL PERDÓN-YUNTERO de Manzanares
VINÍCOLA DE CASTILLA de Manzanares
BODEGAS CRISTO DE LA VEGA de Socuéllamos
COLOMAN SAT de Pedro Muñoz
COOPERATIVA SANTA CATALINA de La Solana
BODEGA ALMAZARA VIRGEN DE LAS VIÑAS de Tomelloso
BODEGAS CENTRO ESPAÑOLAS de Tomelloso
VINÍCOLA DE TOMELLOSO de Tomelloso
BODEGAS EL PROGRESO de Villarrubia de los Ojos
CUENCA:
FINCA ANTIGUA de Los Hinojosos
BODEGAS PEDROHERAS de Las Pedroñeras
DOMINIO DE PUNCTUM de Las Pedroñeras
BODEGAS CAMPOS REALES de El Provencio
COOP. NUESTRA SEÑORA DE RUS de San Clemente
TOLEDO:
BODEGAS CASTILLO DE CONSUEGRA de Consuegra
BODEGAS ALCASOR de Noblejas
FINCA LA BLANCA de la Puebla de Almoradiel
BODEGAS ENTREMONTES de Quintanar de la Orden
BODEGAS SAN ANTONIO ABAD de Villacañas