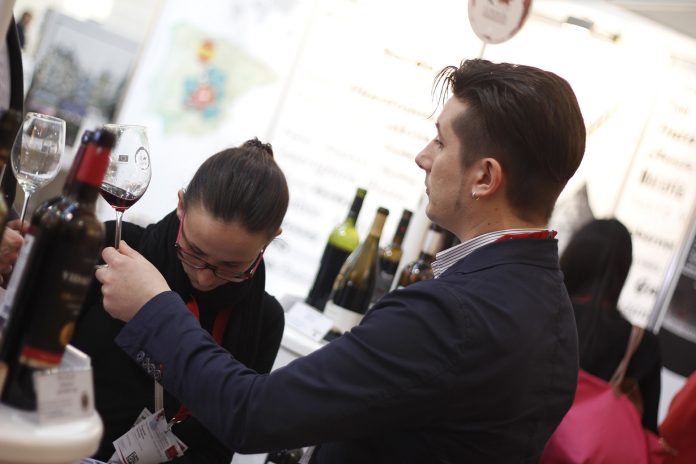 La Mancha wines strengthen in a market that values quality
According to 2015 exportation data, that have recently been published, Germany reinforces its leadership as the most loyal market for exports of DO La Mancha wines, before China, Holland and even UK and USA. In year 2015, 5.9 million of bottles were exported to Germany (6.5 million of bottles in 2014).
In opinion of La Mancha wineries that were asked during ProWein, Düsseldorf, DO La Mancha wines offer great quality adjusted to competitive prices. Consumers as the German ones, who are used to white wines of a moderate proof and a correct acidity, really appreciate youth and fruit aromas. These are the main characteristic of young white DO La Mancha wines, even more evident in young red wines.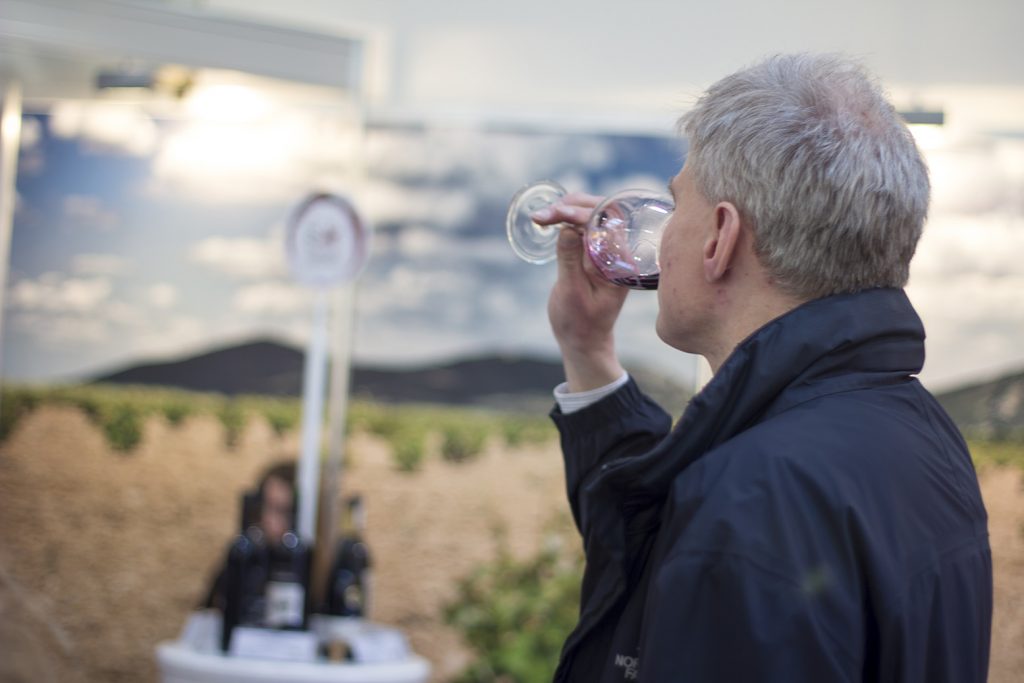 ProWein: world showcase
The International Trade Fair held every March in Düsseldorf has global magnitude, and it places Germany as a commercial launching pad to other markets, apart from the European ones, since importers from other continents attend ProWein.
In this sense, those professionals from Germany are also guided by the results of international contests. Awards such as Berliner Wine Trophy, where La Mancha wineries take part every year and win several medals, are the entrance to the opinion of final consumers.
We are looking forward ProWein 2017 to consolidate growth expectations.
DO LA MANCHA WINES AWARDED IN BERLINER WINE TROPHY 2016
MEDAL
WINER
WINE
GOLD
Bodegas Lozano
Oristán Gran Reserva 2010
GOLD
Bodegas Lozano
Marqués de Toledo Reserva 2012
GOLD
Bodegas Lozano
Marqués de Toledo  Gran Reserva 2010
GOLD
Bodegas Lozano
Oristán Crianza 2013
GOLD
Coop. La Remediadora
La Villa Real. Sauvignon Blanc 2015
GOLD
Bodegas Yuntero
Yuntero Macabeo 2015
GOLD
Bodegas Yuntero
Yuntero Tinto Tempranillo 2015
GOLD
Bodegas Yuntero
Yuntero Reserva 2010
GOLD
Bodegas Isidro Milagro
Torre de Rejas Reserva 2009
GOLD
Bodegas Isidro Milagro
Torre de Rejas Crianza 2012
GOLD
Bodegas Casa de la Viña
Casa de la Viña Tempranillo
GOLD
Bodegas Casa de la Viña
Casa de la Viña 150 Aniversario
GOLD
Bodegas Felix Solis SL
Viña San Juan 2015
GOLD
Bodegas Felix Solis SL
Caliza 2015
GOLD
Vinícola de Tomelloso
Torre de Gazate Reserva 2007
GOLD
Vinícola de Tomelloso
Finca Cerrada Crianza 2013
GOLD
Bodega Almazara Virgen de las Viñas
Fidencio Reserva 2010
GOLD
Bodegas Muñoz
Artero Reserva 2012
GOLD
Bodegas Muñoz
Artero Macabeo Verdejo 2015
GOLD
Bogarve 1915
Lacruz Vega. Terroir 2012
GOLD
Bodegas Latúe
Clearly Organic Tempranillo 2015

GOLD
Bodegas Latúe
Clearly Organic Rosado 2015