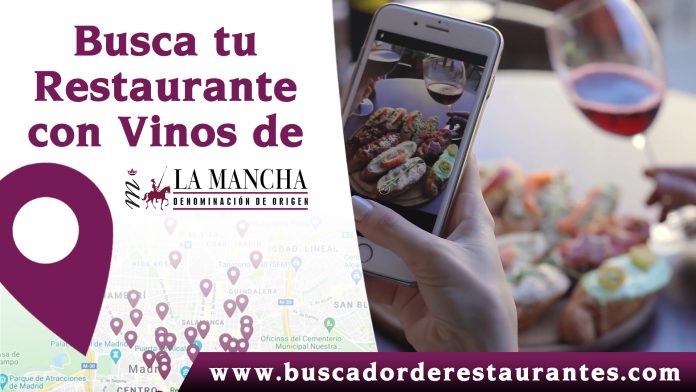 La Mancha Designation of Origin Regulatory Board inter-professional association has launched its first digital map providing the geolocation of restaurants serving DO wines on their menus.
Although the project is already up and running with close to 500 restaurants, mainly in Madrid and Castilla-La Mancha for the time being, it is expected to grow and expand as consumers, wineries and restaurant owners add establishments where La Mancha DO wines can be found. The project has an ambitious yet stimulating goal, involving a direct advertising campaign that targets consumers via the world's biggest internet search engine as they try to locate top quality La Mancha wines in restaurants.
The digital tool can also be accessed via the Regulatory Board's own web site www.lamanchawines.com and users will be able to identify or search for restaurants near their current location. They'll also be able to leave comments and reviews as well as check out Designation of Origin wine brands featured on restaurant wine lists.
También se puede acceder a través de la propia web del Consejo Regulador www.lamanchawines.com a esta herramienta digital que aportará a los usuarios la posibilidad de localizar o buscar restaurantes cercanos a su ubicación, ver información y críticas gastronómicas, así como consultar marcas de vino con Denominación de Origen que están incluidos en su oferta.
Up-to-date, dynamic feedback
The map locations and the information files are provided by users and by establishments, making the map a lively, dynamic resource designed to stay updated with new venues and feedback being added all the time.
Plus, working in partnership with the best and most efficient search engine allows the map to incorporate the full set of Google Maps functionalities, with the new restaurant search and GPS completing additional information on the best establishments, their menus and their wines, etc.
Campaign of reviews on Google Maps As from today, and to mark the launch of the wine search engine, La Mancha DO Regulatory Board is also implementing a campaign aimed at encouraging users to add reviews on Google Maps for restaurants serving wines from the Designation of Origin.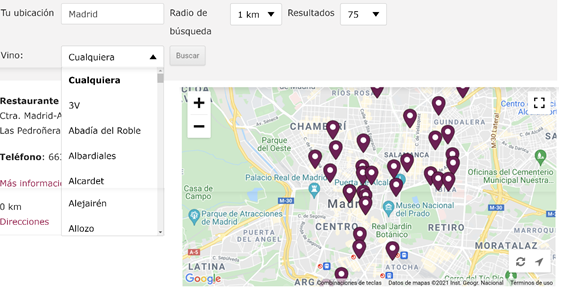 These reviews will be linked to the profiles of restaurants on the new digital map and users will get points for mentioning the La Mancha DO wines they drank with their meals.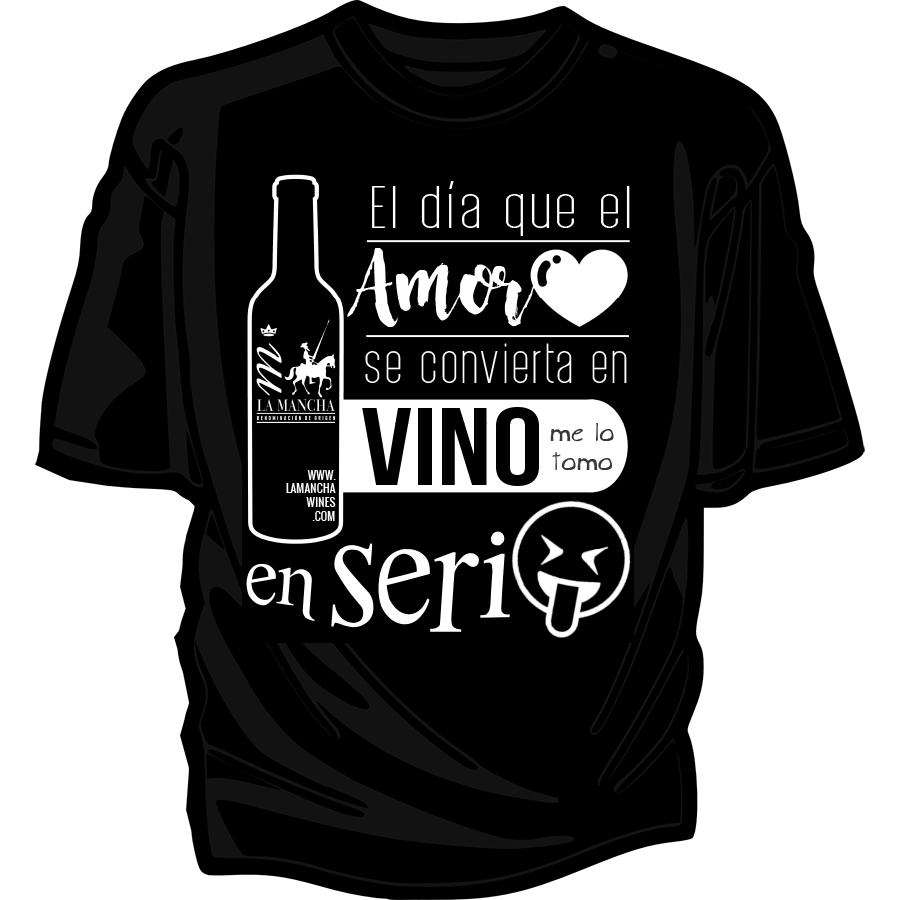 Users will then be able to exchange their points at any time for prizes, which will include a limited edition of commemorative t-shirts (up a maximum of three per user) and users with the most points will be eligible for a dinner for two at any of the restaurants on the digital map.