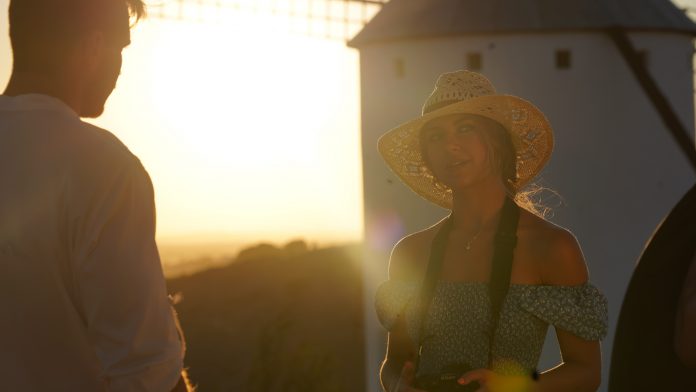 Filmmaker Hugo de la Riva directs the new spot set against vineyards, windmills and direct references to Dulcinea the muse
A young woman makes her way through vineyards, under the harsh La Mancha summer sun. She wanders along, happy, cheerful and keen to find Dulcinea the muse. Through El Toboso to the windmills, the lead character in the new spot for La Mancha wines ends her journey blushingly getting the answer gallantly supplied by a handsome and neo-Quixotesque miller. They drink a toast with La Mancha DO wine against a beautiful sunset amongst windmill giants.
This is the storyline of the Regulatory Board's new advertising video linking La Mancha wine with its most distinguished ambassadors, none other than Dulcinea and the windmills, universally bound to Cervantes' immortal novel.
Filmed in early August in El Toboso and Campo de Criptana, the spot is being launched right in the middle of the grape harvest to highlight the aesthetic and visual beauty of La Mancha and of some of its most iconic tourist attractions.
Hugo de la Riva and his good relationship with Don Quixote
After the success enjoyed with the director from Alcázar de San Juan, the Regulatory Board, which had already supported the short film Sancho, commissioned Hugo de la Riva for this latest spot with an idea in which he gives a contemporary, updated twist on the new concept of the female figure of Dulcinea.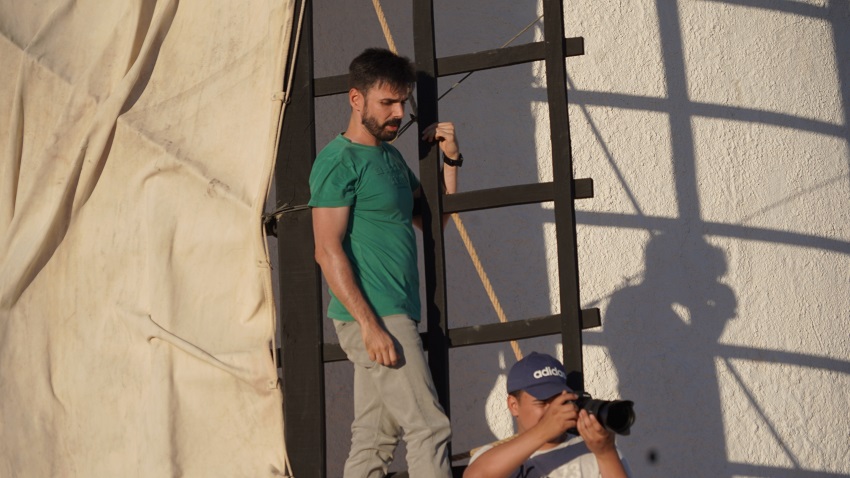 "The filming of Sancho was very much on my mind during those days of intense filming on this mountain range with the windmills. Anything that goes with windmills and wine, makes it so much better", says the spot filmmaker, who admitted to "feeling lucky to live in La Mancha and work on the audio-visual scene exploring such important characters as Sancho, Don Quixote and now Dulcinea".
The filming team was also joined by María Rojas, a young journalism student and actress, who plays the part of the young woman in search of Dulcinea.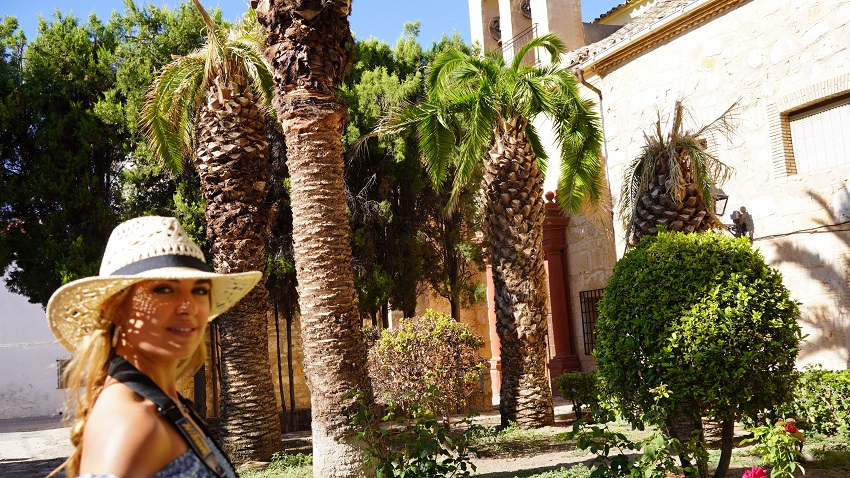 Her fellow cast member was Alexander Calvo, a model and airline cabin crew, with a lot of experience in front of the cameras, despite his young age. He said he felt "very happy to be able to visit a real windmill and see it in action, in place I'd never been to before". Plus, the Mister Málaga winner expressed this thanks for "being given the chance to play Don Quixote with such a Dulcinea and be on a film shoot with a glass of red wine. That's a real plus", he joked.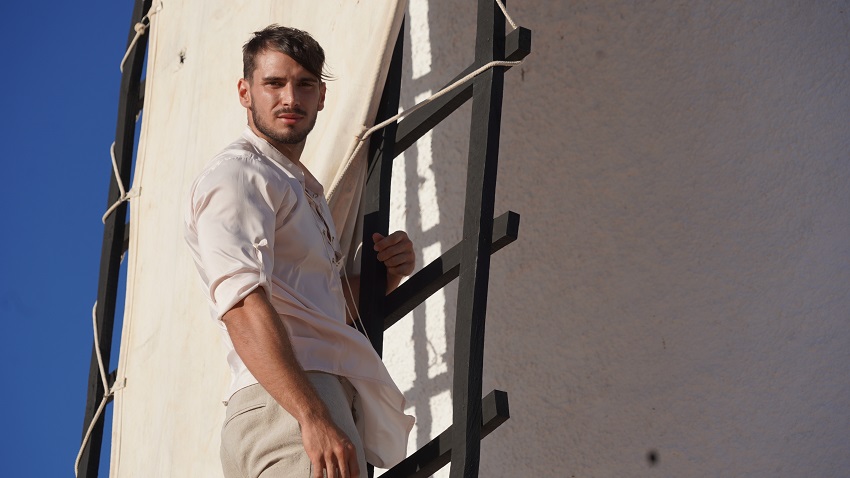 The spot was released in the last week of August on the Regulatory Board's various social media platforms, including Facebook (@vinosdelamancha), Instagram and Twitter (@vinodelamancha) and can also be viewed on YouTube.com/vinodelamancha in a 45 second version. Shorter versions will be released next, in formats adapted to viewing on other channels, including the 20 second spot and a longer 90 second version.
The Regulatory Board wishes to thank the town councils of Campo de Criptana and El Toboso for their support and for their commitment to tourism, for allowing the spot to be filmed. The Board is also grateful to local company La Bóveda Fécit, which specialises in the craftsmanship, refurbishment and operation of old windmills dating back to the 16th century.