By La Mancha Wines
Today, we have our  second posts about the grape varieties you can find in DO La Mancha wines.
Pinot Noir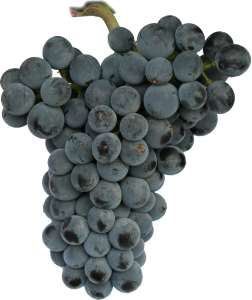 This unusual grape originated in France and well adapted to temperate areas is often used as a basis for white sparkling wine of citrus value. Both the sprouting as their maturity is early and its plantations have spread around the world in recent years.
The Pinot noir is affected by spring frosts, summer rain and great heat. The cool autumn makes the maturing process difficult and very unproductive.
The grain is small, with a strong dark purple pigmentation; however it loses its color fairly quickly, making the wines acquire a more orangey tone in less time than other red varieties.
From this grape, we can obtain a good crianza with excellent body and intensity and as well as complex aromas.
Pedro Ximenez
A very popular variety in Andalucia, where it gives rise to dried, unctuous and sweet wines, although they are originally from Alsace. It is characterized for being vigorous, with upright branches, and gives uneven bunches of small sized grapes and thin skin.
They are very juicy, sweet and tasty. They are very sensitive to mildew and botrytis, so it requires a deep and aerated soil. In addition, they develop to their full potential in hot dry climates, since their musts, which are sweet due to its ripeness, results in highly alcoholic wines with low acidity
Facebook: La ManchaWines