Today we have two native grapes from Spain: Mencía and Airén. Both can be found in DO La Mancha , specially Airen grape, the most widely planted grape on the planet.
Mencía
Variety that resembles to the Cabernet Franc and that is very common in the border area between Leon and Galicia Zamora.
Their clusters and grapes are medium sized with thick skin, colorless juice and neutral flavor. As a result young wines arise with good fruit intensity, high color, acidity and aging potential. Also it is notable for its sweetness and richness in aroma, with a good dose alcohol. Additionally, it is distinct for having a strong aging capacity, with a characteristic velvety palate. It may also lead to aromatic and fruity pink, very bright, light and soft.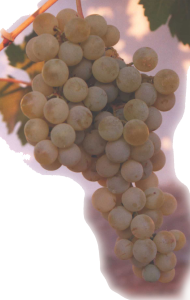 Airén
It is the most characteristic white grape in the Southern Plateau and one of the most abundant inSpain(32%), being located mainly in Castilla-La Mancha. In other regions, it can find the names of Lair, Manchego, and Forcayat valdepeñero.
This variety is very productive and of great adaptation to extremely dry and hot climates. It require short pruning, and produces a large cluster, loose, yellow, with grapes that have medium thick skin, soft flesh and colorless juice.
Airen variety produces wines with good flavor and moderate acidity, with great qualities for young and traditional wines.
Facebook: La ManchaWines