DO La Mancha  has a wide variety of native and non-Spanish grapes. Today, we would like to talk about two well-known international grapes: Malbec and Riesling.
Malbec
A red variety of French wine, with a medium size bunch, quite loose and late-maturing, which has small-medium size grapes of a bluish black color with very delicate skin.
Is hugely popular in Argentina and for some time has begun its implementation in Spain. It provides robust full-bodied wines with tannin and balanced acidity with intense color. Good fruit intensity (cherry, plum and strawberry), resulting in persistent and pleasant aftertaste.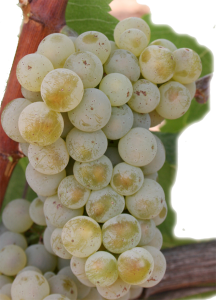 Riesling
Variety of German white grapes, and therefore,  resistant to cold and frost weather conditions, but in recent years plantations has spread worldwide due to the high quality of wines obtained from it, characterized by their intense fruity aromas of green apple, peach and lemon, and by a lively acidity.
In La Mancha, it has adapted quite well due to their large exposure to the sun. Their yields are often poor, resulting primarily in dry wines, glyceride, and acidic which evolve well in the bottle.
They are full-bodied wines and support aging in barrels, which adds to its smoothness. Although as young wines, they are also explosive in the mouth. Due to its late maturity, sweet wines can also be produced if the autumn is warm enough.
Facebook: La ManchaWines