by Fred Minnick
For the wine enthusiast, New Year's Eve is among the greatest holidays. It's a time with friends and family. You gather around in your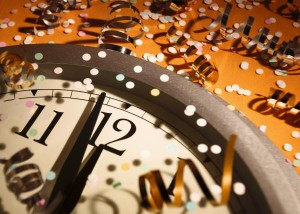 favorite bar, restaurant or in the living room, enjoying a good bottle of wine, often sparkling, and just talk, dance and when the clock strikes midnight, you might give somebody special a kiss.
The New Year is always a happy time. It's when we shed the bad from the previous year and look forward to what can happen this New Year. We call them New Year's Resolutions, but really, they're just goals we hope to achieve. It's starting over or retuning. However you look at it, the New Year is meant to be enjoyed with fine drink.
Here are some delicious Spanish wines to help you bring in the New Year.
Sparkling Wines
Sparkling Sparkling wines are often associated with celebrations, but they pair exceptionally well with fish, sushi and vegetable dishes.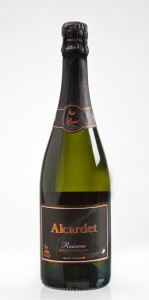 Bodegas Alcardet – 50% Macabeo & 50% Airen 2008 Cuvés are produced from the right sort of base wine for sparking wines following the traditional Champagne method of second fermentation in the bottle and aged in consonance with the creation of bubbles and on lees for many months until it achieves the anticipated bouquet. They are produced under the P.D.O. la Mancha and the special brand name CUEVA. This sparkling comes with tiny bubbles with notes of apple, pear and peach. It's slightly dry, but also sweet, making it a lovely, inexpensive ($10) New Year's celebratory bottle.
Gotas de Plata Brut Rosado – crisp with strawberry and grapefruit aromas and flavors.
Canteres Brut Nature Reserva – Aged for 24 months, this sparkling wine is brilliant straw-colored yellow with an intense aroma. Its flavors include toast, flowers and fruit.
White Wines
White wines will be most enjoyed with lighter foods, fish and hors d'oeuvres.
Visibel 2008 —  A pale yellow color is followed by a floral nose with compote fruit and hints of tropical fruits with pineapple notes that last a very long time.
Allozo Verdejo 2010 – Yellow color with a bouquet of grass, buttery richness and white fruits. Its fresh palate is filled with peach, apricot and citrus. This is a wonderful serving wine with fish and light pastas.
Viura 2010 — Sorrento lemon yellow color. A clean, fresh nose with citrus and white flowers. A velvety, crisp palate meets notes of licorice, citrus and fennel. This is just a wonderful summer white wine.
NorteSur Chardonnay 2010 — This is clean, bright with a strong yellow tone. It's filled the nose with tropical and exotic fruits and on the mouth it's fresh with many of the same flavors found on the nose.
2008 Blas Muñoz Chardonnay — Toffee and buttery nose with hints of caramel. On the palate, it is rich and creamy with opulent notes of pineapples, custard, clove, honey, orange peel and a hint of cinnamon, as well as a rounded finish.
Red Wines
Red wines may not be the typical beverage of choice at New Year's Eve parties but they are lovely with meats and heavier foods.
Bodegas Volver Tempranillo 2009 — Strong nose of black fruits and earth with a palate of dark cherries, black fruits and a hint of raspberry jam and a dry finish.
Los Galanes 2004 Tempranillo Reserva —  This lovely Reserva starts with a cherry, garnet rim color and follows up with a complex nose of ripe fruit, spice, toast, complex and red berries. It's powerful with well-rounded tannins.
Señorio de Guadianeja Tempranillo 2009 — This deep crimson-colored Tempranillo emits aromas of spice box and cherry, while giving the palate licorice, black fruits and a smooth finish. This young wine is meant to be enjoyed in the next three years.
Enjoy! And, Drink Responsibly.