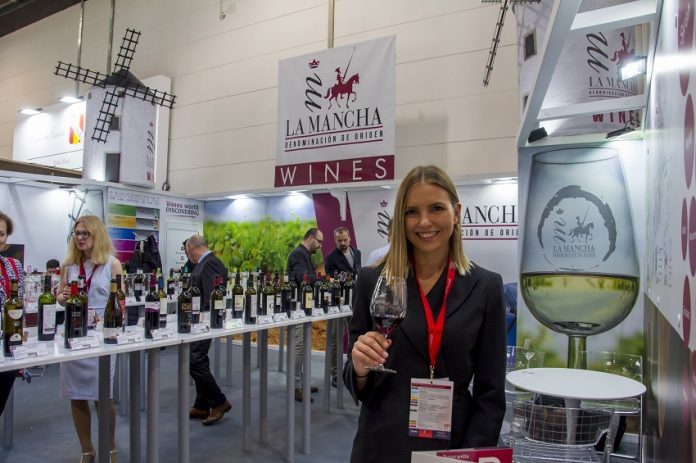 "Attendance was similar to last year, with around 60,000 visitors and close to 2,000 exhibitors". With these opening words, trade mission leader Juan Manuel Leal summed up a satisfactory experience for La Mancha wines at Prowein in Germany.
First impressions in Düsseldorf
For the fifth consecutive year, the Regulatory Board attended the world's biggest wine fair in Düsseldorf, Germany.

This is the fifth time in a row that the Regulatory Board has been part of the sector's most important event on the international scene in its own right. The Board attended with its own stand, featuring windmills as a way of emphasising the importance of the German market for La Mancha wineries.
The Designation of Origin's promotional stand included a free tasting area, where visitors were able to try free samples of "around 87 different wines from 22 La Mancha Designation of Origin wineries, many of which had their own space at the fair", remarked Juan Manuel Leal.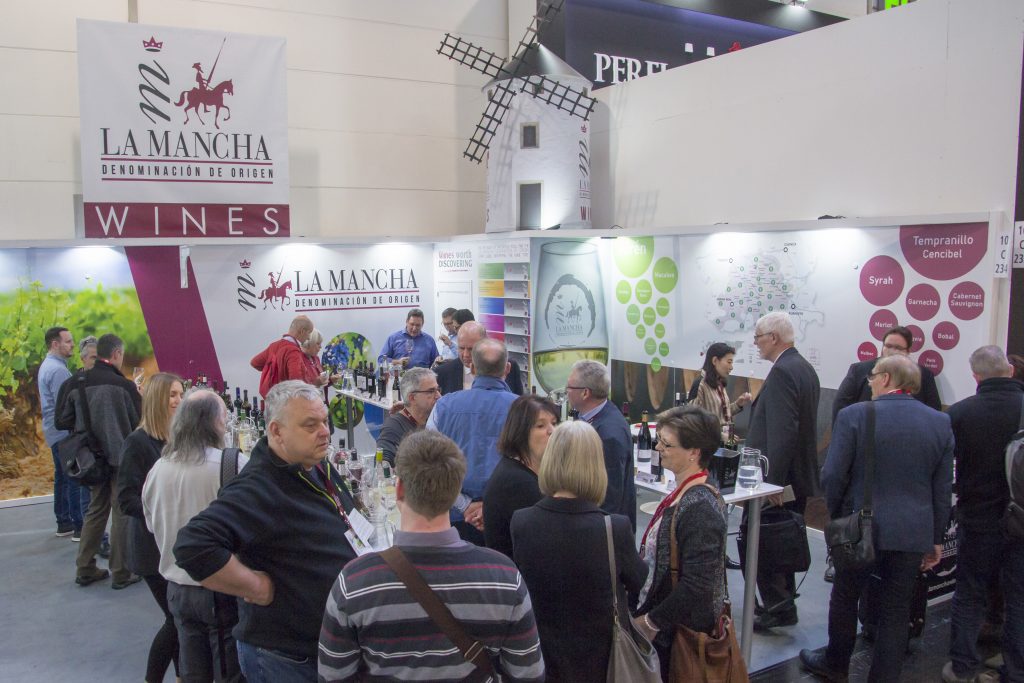 A loyal and stable market
"Continuing to come here to Prowein is fundamental for the Regulatory Board, as the German market is the top buyer of DO La Mancha wines abroad".
This was how Juan Manuel Leal, from the Regulatory Board, justified the importance of attending the fair held in Düsseldorf, capital of the prosperous North Rhine-Westphalia region in Germany. In 2018 Germany occupied the top position in the list of leading customers of La Mancha Designation of Origin bottled wine with more than five and a half million bottles (0.75 cl) purchased, overtaking China in the ranking.
After attending Wine Paris followed by Zürich in Switzerland, plus a previous trip to the Guadalajara food fair in Mexico, the Regulatory Board is now closing its European promotional tour and embarking on trade visits to Asia in March.