Today we have two native grapes from France, but well-known in La Mancha and all over the word: Petit Verdot and Chardonnay.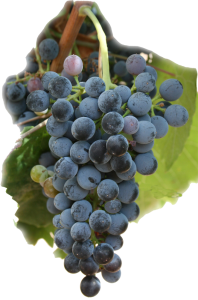 Petit Verdot
Red variety fromBordeauxand widely used in theMedoc.
It stands prostrated and it is of average yield. It is prone to powdery mildew and its branches are small or medium.
It produces wines with great color intensity, rich in tannins and ripe, which is very suitable for blending with wines from other varieties to provide softness in small quantities.
Chardonnay
Originally fromBurgundy(France), gives the town its name Chardonnay.
It is present in all wine producing countries of the world. It is a very vigorous Vineyard of early budding.
Its collection period is short and must be done carefully due to the low consistency of their skin.
Its cluster is small with grapes in amber color, small and spherical, with thin skins, consistent pulp and sweet flavor.
Their adaptation to diverse conditions and also its versatility as a raw material to foster young white and sparkling wines are the keys to its success.
Facebook: La ManchaWines