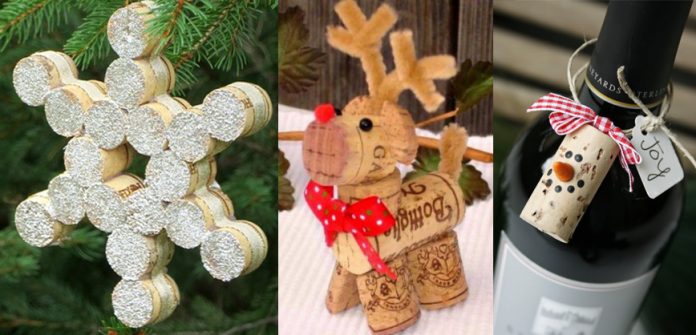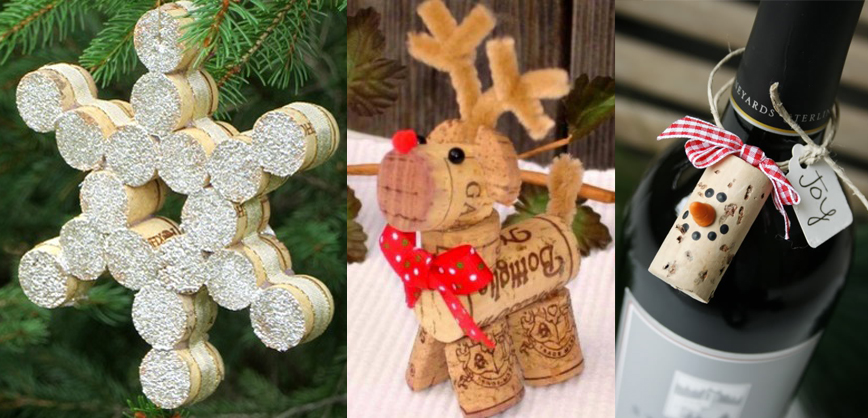 Do you love Christmas? Do you love wine? Do you love recycling? Do you love DIY? Here you have some wine cork Christmas decoration ideas to combine all your passions!
If you are a wine lover you are going to drink a lot of wine during Christmas, and then you will probably ask yourself what to do with the wine corks. You can actually use wine cork in a very creative way to make beautiful ornaments for Christmas tree or some other decoration for home!
Here are 10 DIY (do it yourself) wine cork Christmas decoration ideas:
1) Christmas tree ornaments
Handmade Christmas trees made of wine corks.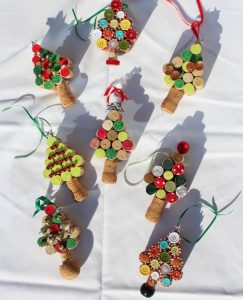 2) Christmas wreath
Wreath is an essential item when decorating for Christmas.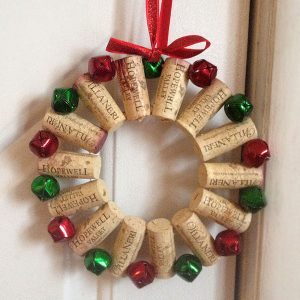 3) Snowflake ornament
You can try to do this easy snowflake to festoon your Christmas tree.
4) 3 in a row Christmas game
Snowmen vs reindeers! A funny 3 in a row game to play while drinking hot chocolate (or wine).

5) Cork reindeer
Even if you don't know the names of Santa's eight reindeer, you can do this little reindeer for your tree or table!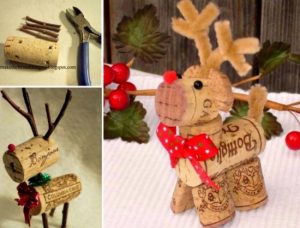 6) Christmas mouse
You can use the cork and cage from your sparkling bottle to do this cute mouse.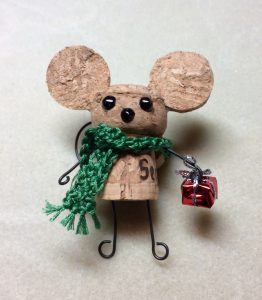 7) "Santa cork"
HO HO HO Merry Christmas! There is no Christmas without Santa Claus!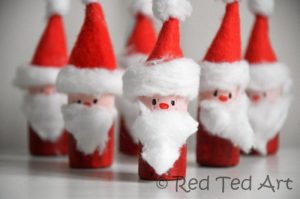 8) Wine bottle accessories
This is a nice way to add a Christmas touch to your wine bottles!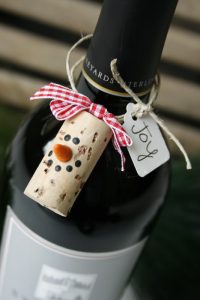 9) Christmas elf
Santa's elves are said to make the toys in Santa's workshop and take care of his reindeer. So don't forget to add some of them to you DYI Christmas stuff!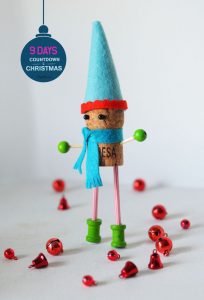 10) Christmas cork words
What's your favorite Christmas word? Joy? Peace? Love? WINE?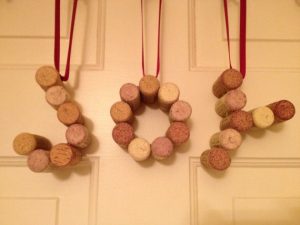 Follow us:
Facebook: LaManchaWines 
Twitter: @LaMancha_Wines