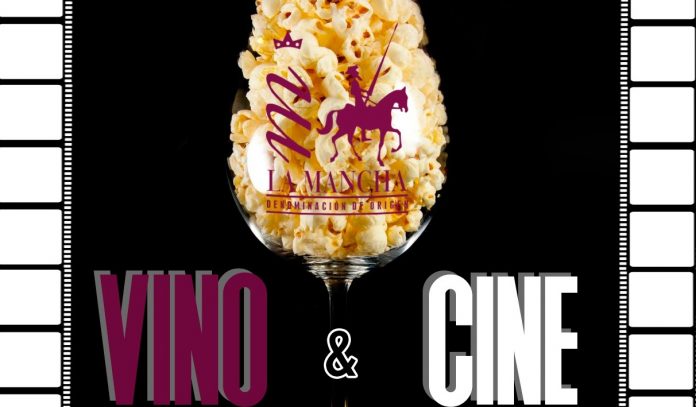 Many people have ever asked themselves the question, why not enjoy Cinema and Wine at the same time? Both seduce the senses. Both remain in the memory of their time and vintage when they were released and bottled; and both also improve, sometimes when you taste them over time.
If the cinema, the 'factory of dreams', gratify us in the evasion of adventures and stories to live (dreaming and idealizing), carrying us to other worlds and other realities, the wine is basically, the capture of these same sensations navigating through the palate. They are enjoyed with a long drink, without haste and moderately.
The following list intends to combine seven types of wines with seven films, which in some way have marked our retina. Surely more than one recognizes or remember some famous scene where wine has played a special role; not to mention those moments where the sensuality in the atmosphere that surrounds a glass of wine between lovers, has provide to the movie a special aroma. Do not hesitate to pair cinema and wine.
Sideways with a red Pinot Noir

It is surely the contemporary film that most resume the dialogue of Cinema and Wine. It encourages wine tourism and interest for wine consumption. What starts as a monotonous bachelor party planned in the Napa Valley of California, becomes a torrent of vitality, entanglements and love around wine. We would like to have in Spain a similar cinema production to promote Tempranillo grape as it was done with Pinot Noir in this film. By the way, its sales skyrocketed that year.
The silence of the lambs with a Crianza (Cabernet Sauvignon-Tempranillo)
The tandem starred by the prodigy child Jodie Foster and Anthony Hopkins has gone down in the history of cinema for being one of the most interesting in dialogue richness, repulsion, respect and admiration in equal parts. Clarice Starling investigates the case of a serial killer helped by another psychopath, Hannibal Lecter, an anthropophagus killer, smart and a sybarite. More than one gets goosebumps when their particular pairing proposal is revealed in the first conversation: 'Chianti wine from Tuscany with …' However, we recommend a Crianza from La Mancha, a classic blend of Cabernet Sauvignon-Tempranillo aged in oak barrels paired with meat… animal meat of course.
A good year … with a white Muscatel
The quality of the storyline may be not as high as the previous one, but it is a perfect and harmonious company after dinner for television evenings of Cinema and Wine on the couch. Mr. Rusell Crowe receives the inheritance of a French vineyard nearly bankrupt, to later meet his better half in the neighboring village. They fall in love and he decides to leave his stressful life in the city behind. So easy. The movie follows the topics of the charming landscape in the French countryside and its Chateaus… nothing new from the American productions, which from time to time likes to remember the French vineyard. We like it for its respectful treatment to the viticulture as a family emblem, however sometimes the movie becomes too cloying. A white Muscatel, naturally sweet, goes wonderfully … hunky-dory if you can also accompany it with a dessert.
The Princess bride… with a white Chardonnay aged in oak barrels or a white Airen
This movie filmed in 1987 has flagged the childhood of many of us for its charming soundtrack (Mark Knopfler). It is an adventure story with romantic touches. A good pirate who seeks to rescue his love, abducted by a group of clumsy and comical criminals. The scene of the game toasting with two glasses of wine, one of them poisoned, is a plea for the wit, the logic and the intelligent humor. We have chosen a full-bodied white, an aged in oak barrel Chardonnay as a gesture to a film that has aged well, without losing its refreshing brightness. If it is the first time you are going to watch this film, its originality and freshness deserves to be enjoyed pair with a young Airen, with fruity touches and light in mouth.
Ben-Hur … with a semi-sweet Tempranillo
What can we say about this film released in 1959, starring Charlon Heston, a historical reference of epic Roman movies. No one can forget his chariot races, that titanic fight in the Circus spina of a nobleman from a Jewish family (sentenced to galleys) and his old friend Mesala (Roman tribune), a feared and implacable opponent riding his black fast horses. We leave here a memorable Cinema and Wine scene.
Their play of glances is universal. The scene of the toast crossing their arms as good Romans, performed by both actors with a certain touch of homosexuality, has been interpreted by many people as a gesture of mockery to the censorship of Hollywood. It is already known that cinema always send a double meaning. We like to pair this scene with wine and we choose a semi-sweet red, which can bring us closer somewhat to the honey-spiced wines that plebeians and patricians of Ancient Rome liked so much.
Bon appétit with a red Syrah aged in oak barrel.

Chef and sommelier, or in other words, Unax Ugalde and Nora Tschirner, form an intimate love couple (unrequited) in the heart of Switzerland. Masterful soundtrack by Icelanders Sigur Ros together with moments where the creativity of one and the tasting skills of the other, bring freshness to this film that earn points for avoiding romantic softness. A red wine with a slight step in oak wood with traces of fruit, a Syrah for example … can be the ideal glass to enjoy this film.
Superclásico with a Malbec (Bobal, Petit Verdot or Monastrell)
We close the series quoting an Argentine-style film but with Danish signature, perhaps the least known movie. It collects all the stereotypical characteristics of Buenos Aires society: tango, football (Boca Juniors), jealousy and passion. All this, accompanied by sharped dialogues and the existentialist pessimism, but at the same time vital, that surrounds Buenos Aires. If we also add wine, it is more enjoyed with a glass of red Malbec in our hands. Minority variety in La Mancha, other versions are accepted. With a Petit Verdot of strong chromatic intensity, a Monastrell typical from surrounding areas of Levante, or even a Bobal from Cuenca with smooth tannins can also be perfect combinations.
Pairing movies and wine to your taste.
The criterion is absolutely subjective. If any other film has been left forgotten, we apologize.
We like to remark the quote that summarizes the pairing between Cinema and Wine, by the master Fellini, a genius of Italian celluloid:
"A good wine is like a good movie: it lasts an instant and leaves a taste of glory in your mouth; it is new in every sip and, as with movies, born and reborn in each taster."