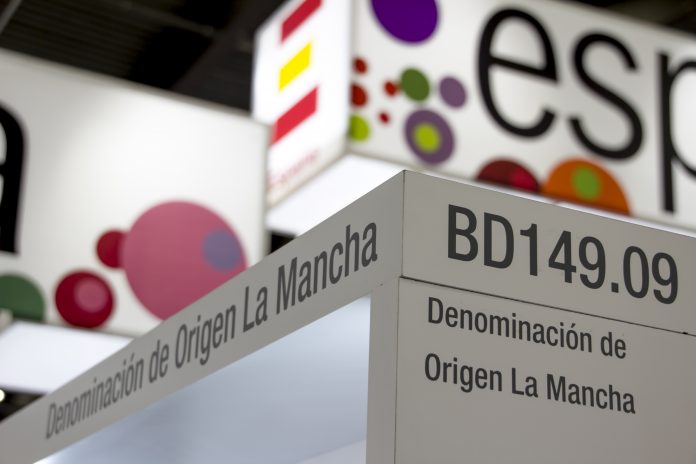 Designation of Origin La Mancha attends for the first time Vinisud (Montpellier), the world's leading Mediterranean Wines Trade Fair.
In its 12th edition, Vinisud will be held in Montpellier, in the South of France, from the 15th to the 17th of February, where there are expected 1,750 exhibitors and 32,000 visitors.
Vinisud "will bring to scene the cradle of viticulture" and the wine millenary tradition standing out the diversity of proposals and producers with own identity related to Mediterranean culture.  This is the first time wines from DO La Mancha attend this international fair that focuses its business efforts in the American market and in the South-East Asian and Chinese market. As Gregorio Martín-Zarco, President of the Regulatory Board of DO La Mancha, has pointed out "our Designation of Origin has to be here; it is very interesting to attend these fairs in the European Union because they are the real consumers of our wines". It is important that our Designation of Origin highlights its presence in this.
According to the organization this Fair is a market opportunity for wineries due to the increasing interest in organic wines (BIO) and due to the date, February is a determining month where wines reach an ideal moment for consumer.
DO La Mancha will take part in Vinisud with 34 wines from 22 wineries.