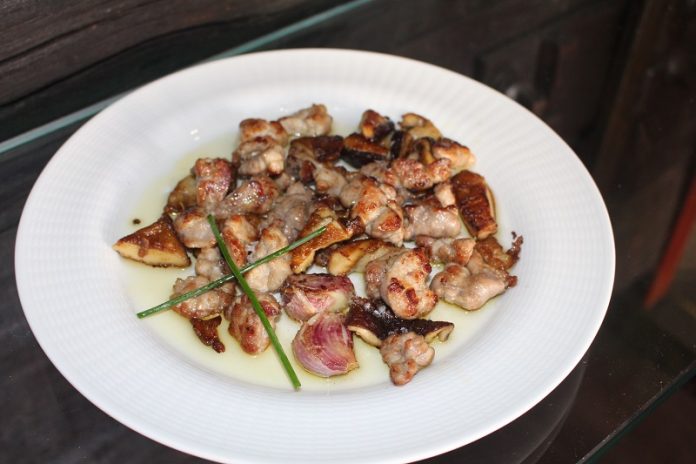 An iconic spot, just about to celebrate its first century of life, whose walls have been infused with 20th century history in Alcázar de San Juan since the premises was founded in 1917. Because of this, and perhaps also because of the name it is associated with, 'Viña E', (each letter to identify a vineyard by the family's founding father) preserves its customers' fondness for tapeo, their enthusiasm for going out on the town to eat good food and the healthy habit of tasting good wines.
After recently having undergone refurbishment, Viña E has progressed towards new gastronomy and wine trends. Their 'gastro-sophy', as they call it, consists of "turning a natural act like eating into a social event, into culinary art, into a hedonist philosophy, into gastronomic culture but not at astronomical prices" and encourages the enjoyment of wine and food in a relaxed and leisurely manner amongst its customers.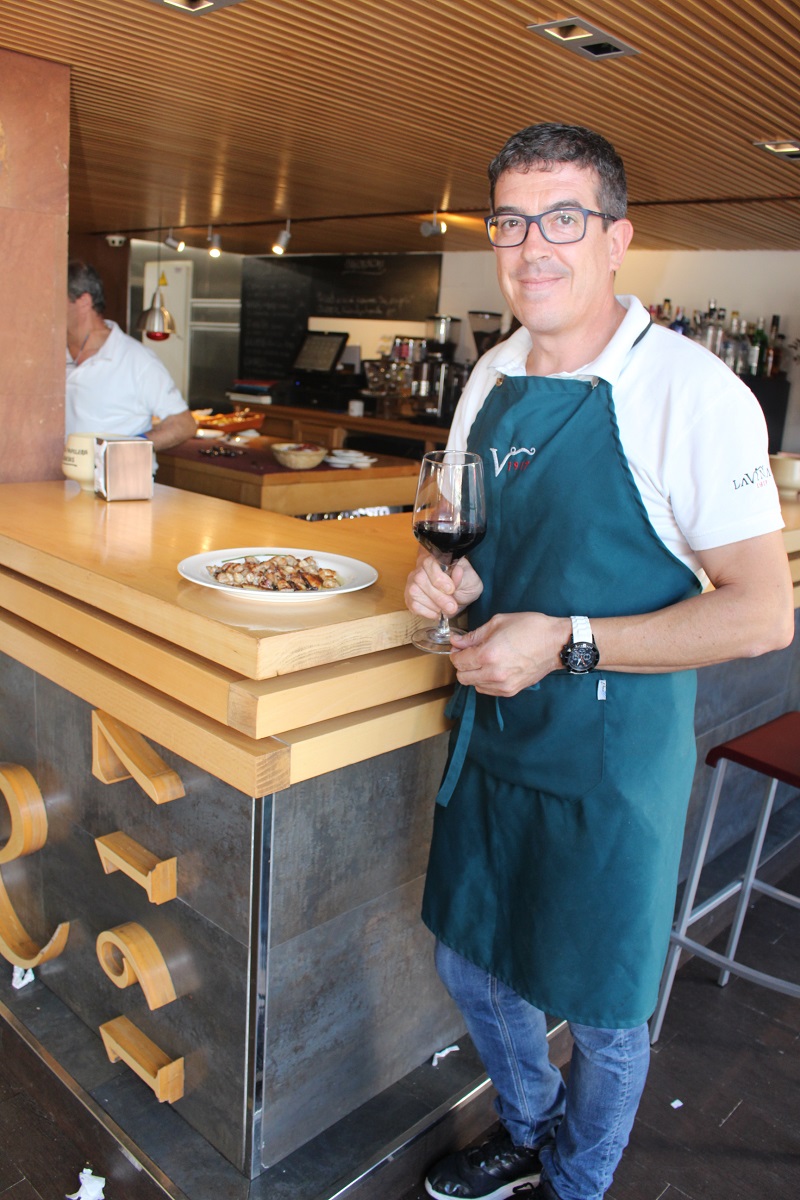 We chat with Javier Vaquero, who has headed the premises for several years. He's been in catering all his life so he knows the trade well and he explains how to make these wild mushrooms with lamb sweetbreads. A dish, he adds, that's "very Manchego, and visitors can't resist it".
Method
"Lightly fry the purpose garlic and put them to one side. Fry the sweetbreads in the same oil until golden and then add the wild mushrooms and the fried garlic. Leave to cook for three minutes. Make a smooth sauce with the ingredients for the reduction. Add the sauce to the pan with the mushrooms and the sweetbreads and cook until reduced. Flambé with the brandy and leave to reduce again. Plate up for serving."
The result is a dish that few can resist, especially when the mercury starts to drop in the autumnal weather you can get in both winter and summer in La Mancha.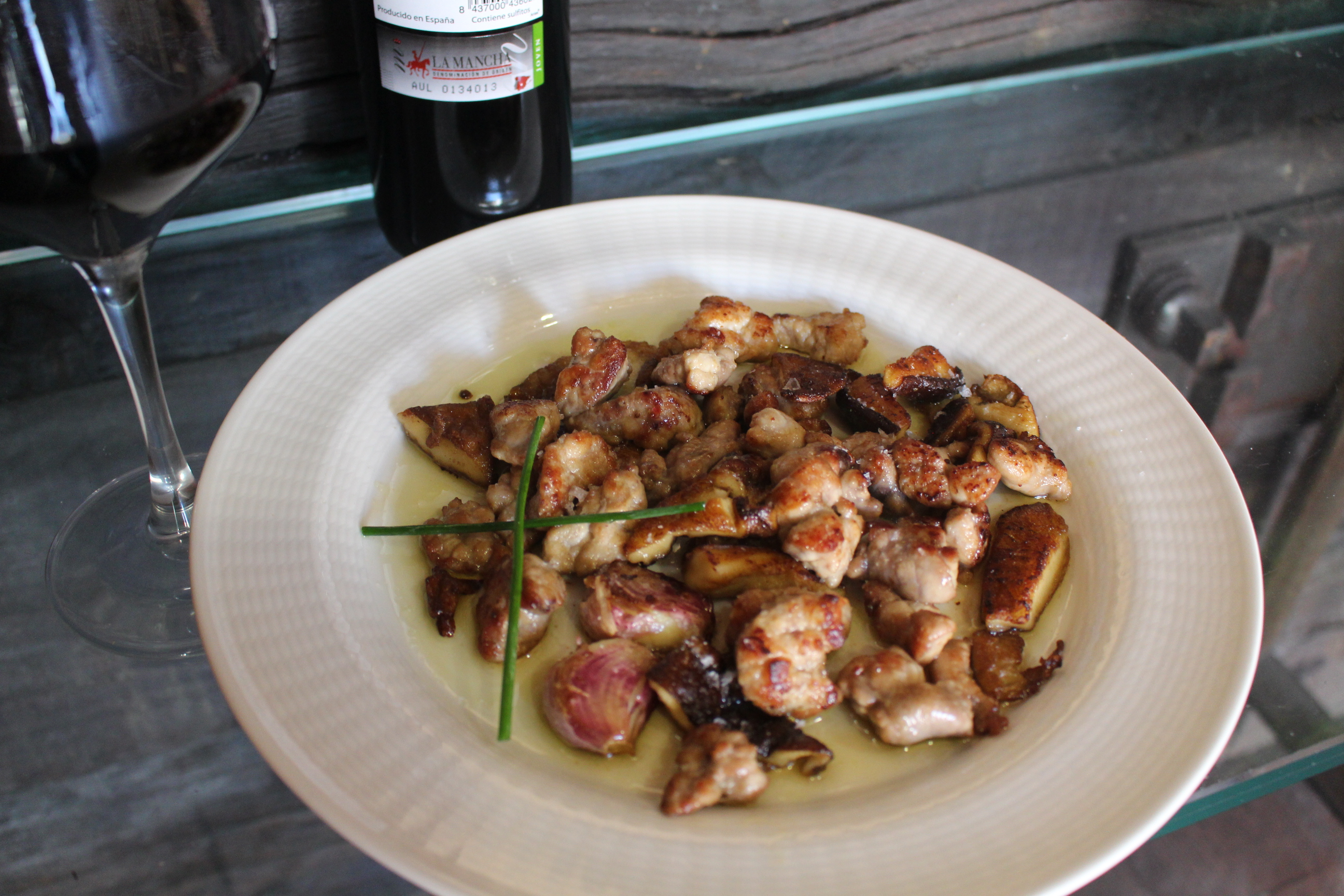 Pairing
Javi chooses a young red La Mancha Cencibel or Tempranillo. "Basically, for two reasons. Because it's the native grape of La Mancha and secondly, because all local young wines go perfectly with young lamb, which is also reared locally", explains Vaquero.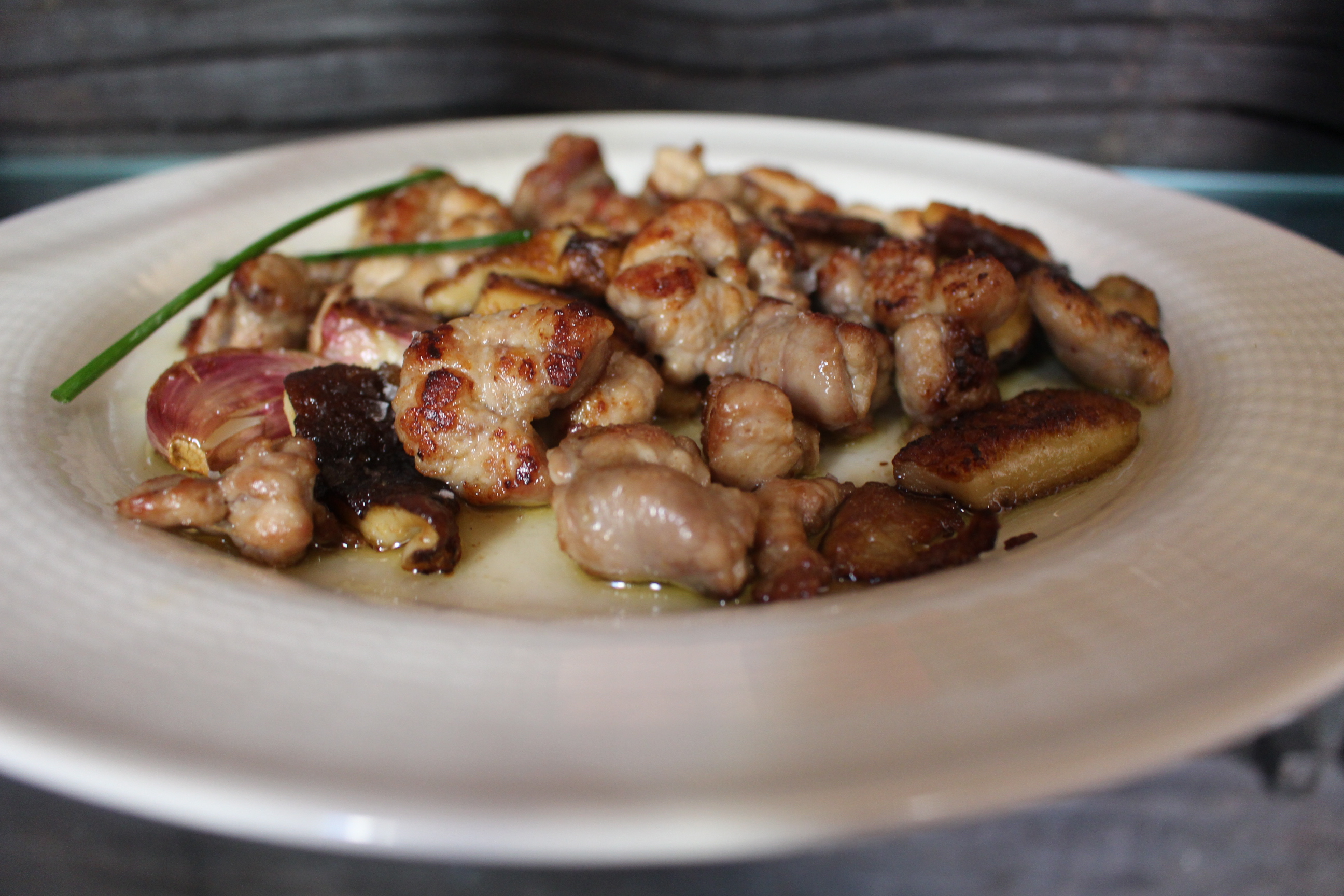 Ingredients
– 100 g wild mushrooms
– 150 g Manchego lamb sweetbreads
– 2 purple garlics
– 20 cl brandy
– Extra virgin olive oil
– Salt
For the reduction:
– 20 cl single cream
– 15 g butter
– A few drops of fresh lemon juice