Located in the Central Plateau of the Iberian Peninsula, La Mancha encompasses 182 municipalities ofAlbacete,Ciudad Real,CuencaandToledo, which benefit from extreme continental climate with large temperature fluctuations and precipitation variables suitable for optimal grape growing.
Dating back to the middle Ages, but believed to date from the Roman Empire and considering the ancient tradition of wine growing in this land, the first official recognition that makes the wine from La Mancha as an appellation of origin dates from 1932, published in "La Gaceta de Madrid" (today's Governments State Gazette) in September of that year, making this DESIGNATION OF ORIGIN – DO one of the oldest in Spain.
Subsequently, the Civil War and the difficult years of the war makes this project stand strong until the 60's, when creating the PDO "La Mancha", "Manchuela", "Méntrida" and "Almansa".
Later, in 1973, began its journey in the Control Board, acquiring its own identity, culminating in 1976 with the Ministerial Order approving the first regulation of the DESIGNATION OF ORIGIN – DO and its Regulatory Board – OM. 2-VI-1976.
In their fields we uncover the following grape varieties:
White varieties: Airen, Viura and Macabeo, Chardonnay, Sauvignon Blanc, Verdejo, Moscatel de Grano Menudo, Riesling, Parellada, Viognier, Gewürztraminer, Pedro Ximénez and Torrontes
Red varieties Cencibel or Tempranillo, Garnacha, Moravia, Cabernet Sauvignon, Merlot, Syrah., Petit Verdot, Monastrell, Bobal, Graciano, Cabernet Franc, Malbec, Pinot Noir and Mencia.
Wineries with "Designation of origin" have been able to evolve quickly and in line with market and consumer demand. These wineries have made winemaking an art, as a result of the meticulous care in a facility equipped with the latest technological innovation, while marketing their wines in national and international markets with a wonderful development. In the international market we have grown 10% in the last decade, a fact to keep in mind as it ensures the presence of our wines in countries with higher consumption.
Young Wines, which must be consumed in a period not exceeding nine months after their preparation.
Traditional Wines, whose natural life is comparable to any other aging wine, although its conservation has been carried in tanks or vats. This section would also include naturally sweet white wines.
Wines aged in oak barrels, whose production is equal to that of young wines or traditional, but with a minimum time in oak barrels for 60 days.
Crianza wines, with two years of natural aging, of which one must be in barrel and bottle.
Reserva wines, with a minimum of twelve months aging in oak and twenty-four months in bottle.
Gran Reserva wines, with a minimum of twenty four months aging in oak and thirty-six months in bottle.
Semi-sparkling, which by their particular development retain a small amount of carbon dioxide from the fermentation of sugars.
Sparkling/Espumosos, wines made with a traditional method, with a minimum of nine months of bottle aging.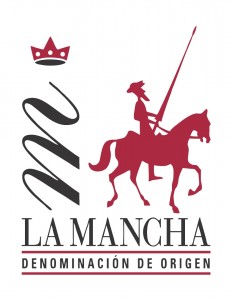 Facebook: La ManchaWines