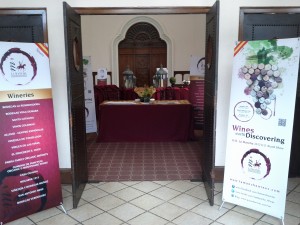 La Mancha kicked off its 2012 U.S. Road Show in early May with successful events for the trade and media in Seattle, San Franciscoand Houston, followed by a tasting for consumers in Dallas. Representatives from the governing body of D.O. (designation of origin) La Mancha, including President Gregorio Martín-Zarco, accompanied a group of fifteen wineries from the region for the Road Show.
The three trade events took place in Seattle, San Francisco and Houston, and hosted more than 160 members of the wine industry and media. At these professional tastings, the region welcomed representatives from Southern Wine & Spirits, Virgin America Airlines, Kroger, QFC, Cost Plus World Market, Young's Market Company, Spec's Fine Wines, and numerous other local importers, distributors, retailers, restaurants and hotel chains. The region also hosted 120 wine-loving consumers against the backdrop of the Meadows Museum of Spanish art in Dallas, an event which served as the finale to the special exhibition of Pastrana Tapestries that also find their home in Castilla-La Mancha. All four events took place the week of May 7th.
Guests at every event were treated to an exclusive seminar led by wine expert and educator Michael Green, whose 25 years of experience, including nearly two decades as Gourmet Magazine's wine and spirits consultant, served to introduce the breadth and depth of winemaking withinLa Mancha and frame the region within the top wine producing areas of the world. The seminar was followed by a Grand Tasting of more than 100 wines at each event, many of them new to theU.S. wine market. The wines featured grape varieties that are indigenous toSpain, such as Airén, Tempranillo and Viura, in addition to international varieties including Chardonnay, Sauvignon Blanc, Syrah, Merlot and Cabernet Sauvignon.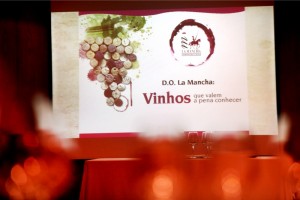 After theU.S.A., La Mancha delegation visitBrazil, from May 13 to 16. This is the first time that D.O. La Mancha organized a promotional event there. The well-known sommelier Gianii Tartari led the seminar "Vinhos manchegos" (La Mancha wines) inSao Paulo. Brazilis one of the fastest-growing major economies in the world and in terms of wine market is highly competitive due to wine producer countries in Mercosur Area suchArgentinaorChile.
La Mancha wine delegation:
Facebook: La ManchaWines