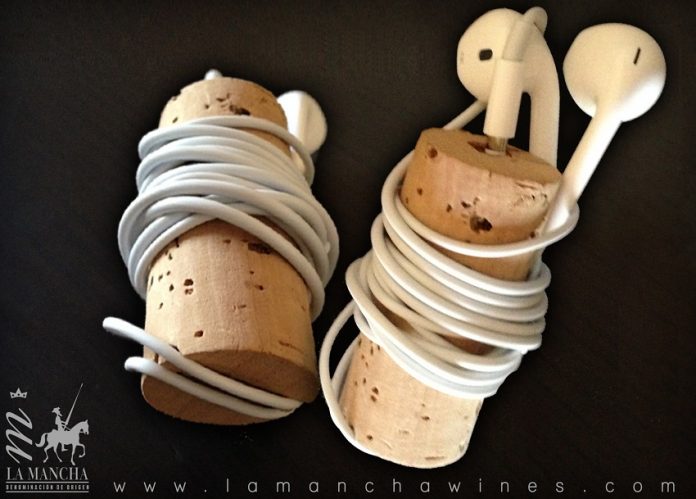 Recycling is necessary, and recycling corks is easy and fun. In this article we are going to teach you how to recycle a cork from a bottle of wine in a very useful item so that you can organize your mobile headphones.
When I first saw this idea I thought: "Is there anything better than enjoying a good wine from La Mancha in good company?" And here I had the answer. Not sure if it's better, but this tool for headphones offers two services at once. On the one hand it allows you to have your headphones organized and ready to leave them in a drawer, in the car or take them in your handbag. On the other hand it is vividly memory that reminds you the time you have shared when drinking that bottle of wine, to which the cork belonged to.
Besides, when you unroll the headphones and that memory comes into your mind, you can always put a song that remembers you to that moment.
To build this recycling artwork will need the following materials:
A cork
A cutter
Headphones
As you can guess the steps are very simple to implement: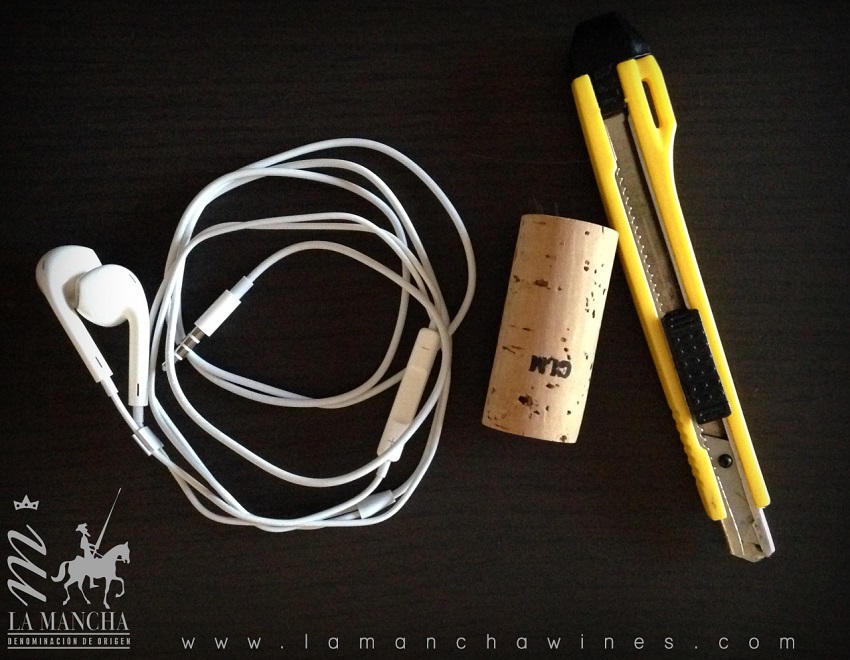 First we take the cork and the by end where the corkscrew was introduced, we clean the hole and we polish any outgoing part of it.
Then we need to check that the cable of the headphones fits perfectly into the hole and it is held securely.
At the other extreme of the cork, we need to make 2 cuts for each of the cables of the headphones and with the cutter we have to make a little cut to make them wider so that they hold well.
Finally we only need to wind the cable around it and check that it is properly secured.
As you can see it is very simple and there is a little trick so that laps around it always marry well: First fix both headphones in one extreme and then start rolling, this way the plug will always coincide with the hole.
We hope you liked this idea and that it will serve you as inspiration to enjoy and continue recycling.
If you liked it, we encourage you to follow all our news on our Facebook and Twitter profile.
Materials used to build a headphone organizer made of wine cork
Cork recycling to organize headphones
Learn how to recycle wine corks to organize your headphones of your phone or tablet in a simple and useful way