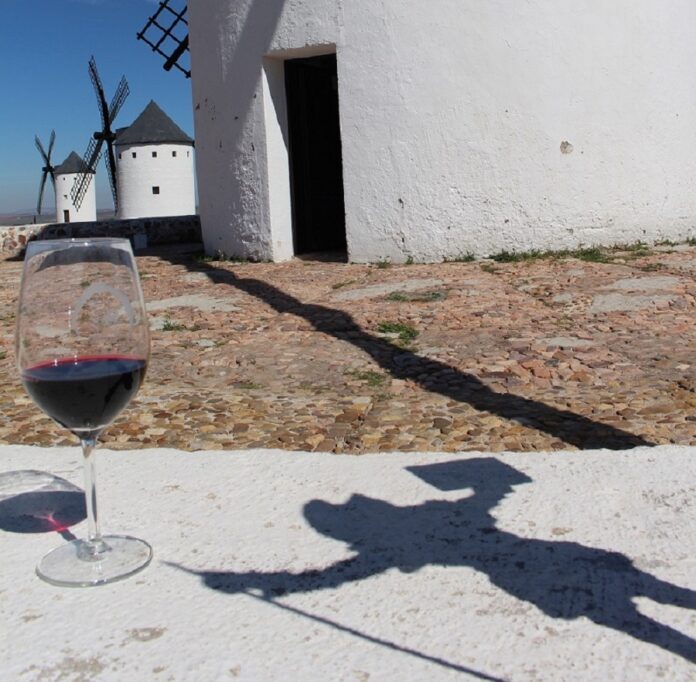 Each place has its own magic; its own charm. Each place has something that makes it special. In the region of La Mancha, where vines have been grown from (almost) time immemorial, the flavours and aromas of its wines have accompanied all the people who once lived or passed through there. One of them was famous novelist Miguel de Cervantes Saavedra. Fervently in love with his land and his wines, he captured its virtues in his masterpiece: The Ingenious Knight Don Quixote of La Mancha.
Published in 1605, in addition to being the most widely translated book in Spanish literature, the book has become the great ambassador of La Mancha wines. You only have to read this crazy, insightful, original adventure to discover the reason why La Mancha is a unique place that amazes everyone with its history, culture, architecture, gastronomy and, of course, the distinctive personality of its wines.
Don Quixote, the best way to showcase La Mancha's wine culture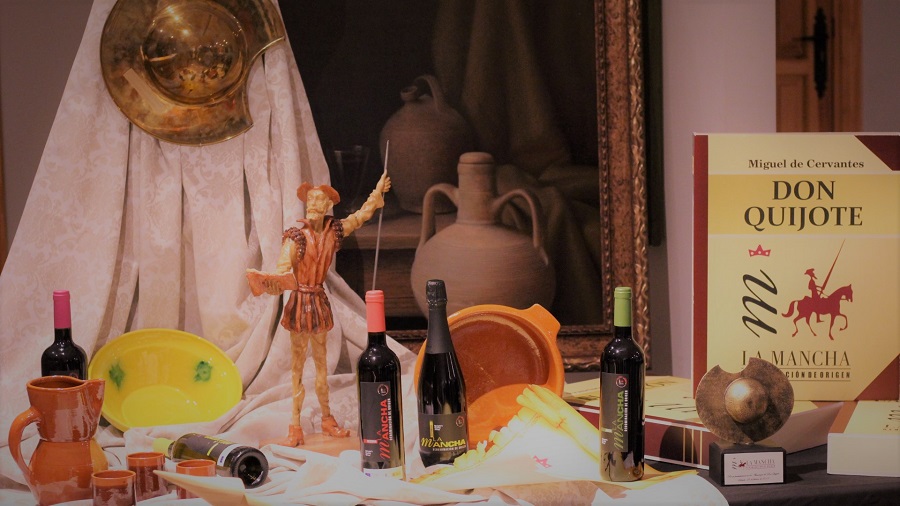 If there was one genius who took the lands of La Mancha to all corners of the world, it was undoubtedly Miguel de Cervantes Saavedra. A literary prodigy whose novel The Ingenious Knight Don Quixote of La Mancha, was so impressive it has gone down in history as an immortal work. As you go through the book's pages, it's difficult not to appreciate his great love of wine and this is proved by the countless references all through this adventure.
La Mancha was Cervantes' best "muse" for creating a crazy adventure full of mills transformed into giants, impossible love, delicious gastronomy and inimitable wines
Although we can't be sure of what was going through the mind of this seventeenth-century writer, we can guarantee that Cervantes didn't imagine the impact of his work, making it the best showcase of La Mancha wine culture. In fact, he reflected his passion for wine through Sancho, Don Quixote's faithful, sensible friend. He captured in such detail his ability to recognise the aromas and flavours of the various wines that nowadays we'd describe him as a true sommelier.
The unique tribute of the La Mancha Designation of Origin through its corporate image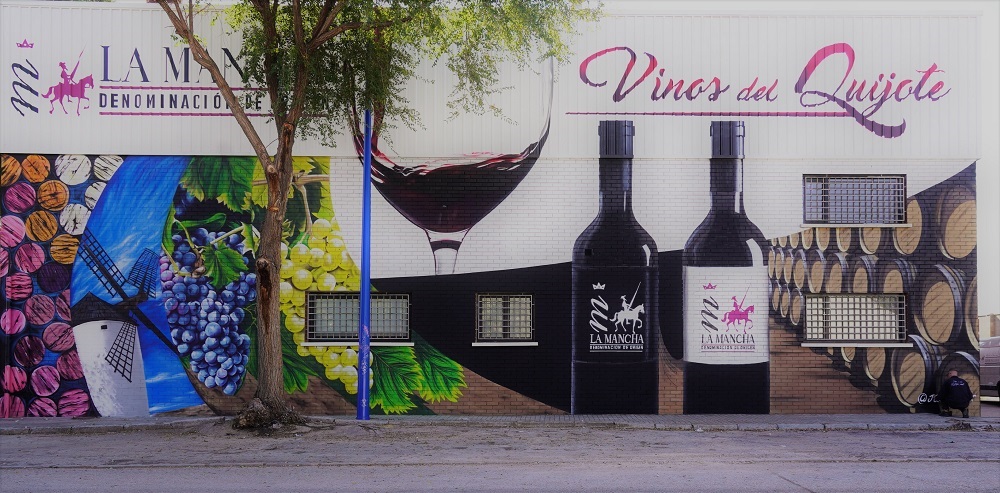 It's no secret that Cervantes often enjoyed his passion for good wine with a clear preference for whites and reds from what he called "Ciudad Real". Curiously, he was referring to wines that were cultivated and produced in an area that's now part of the La Mancha Designation of Origin. Indeed, such was his predilection for wines from this area of La Mancha, that he gave them a name that describes the reaction of the palate to their amazing qualities, although it might be somewhat controversial for its rather vulgar frankness: "hideputa" (son of a bitch).
In other works, including "The Dialogue of the Dogs" and "The Great Sultana", Cervantes also extols the virtues of wines from La Mancha.
In short, it's thanks to the work of Cervantes that La Mancha's wine culture has never been so within reach of so many people around the world. Plus, as might be expected, wines from the La Mancha Designation of Origin pay tribute to the genius of their greatest ambassador with their iconic logo as well as with a whole range of events, including trade fairs and competitions. Every La Mancha wine guarantees its traceability and quality, capturing the image of the region's most universal character, Don Quixote of La Mancha, on its labels.