La Mancha Regulatory Board presents this sub-category focusing on high-end wines produced to premium quality standards, with a highly exacting traceability monitoring process
As part of an effort to prioritise quality and position the brand image of DO La Mancha wines topmost in consumers' minds, La Mancha Designation of Origin wines are adding an extra quality distinction to their classic "Joven, Tradicional, Envejecido en Barrica, Crianza, Reserva and Gran Reserva" labels.
This distinction is La Mancha Excellent, a seal with a special label that only DO La Mancha wines that have opted into the scheme will be able to use and once they have complied with strict quality and traceability controls in addition to those required by existing regulations.
In fact, every Excellent wine undergoes four classificatory tastings in the period between production and being released for sale. Plus, there are plans to continue supervision even after the wine has been placed on the market.
The most representative and renowned varieties
At present, this scheme is aimed at the top DO La Mancha varieties, like white Airén and red Tempranillo and Cencibel. However, this sub-category is also open to other coupage wines with a predominance of native varieties (more than 50% in the case of wines produced from two varieties or 33.3% in the case of three varieties).
Likewise, in the case of white wines, the range also extends to Chardonnay, to enable white wine with a greater potential for ageing to opt into the scheme.
Stricter controls and bottling limits
As described above, in addition to the requirement for these 'La Mancha Excellent' wines to comply with the series of conditions set by La Mancha Designation of Origin, and to have successfully passed the rigorous controls based on ISO 17065 Product Certification standards, in order to obtain the Excellent seal wines must also prove that they have undergone an even stricter control and traceability protocol.
Firstly, for a wine to opt for excellence, the minimum score in organoleptic tasting could vary between 85 and 90 points depending on the vintage, and the total amount may not exceed 1% of the wine declared each year in La Mancha Designation of Origin.
Plus, they must be "limited and numbered editions of bottles in each type of wine sold, which may not under any circumstances exceed 50,000 litres per label or brand".
This differentiation in La Mancha Designation of Origin wines is far-reaching and extremely restrictive and was approved by the CRDO La Mancha Interprofessional General Meeting 2018. Wines from this year's campaign are the first to be available on the market.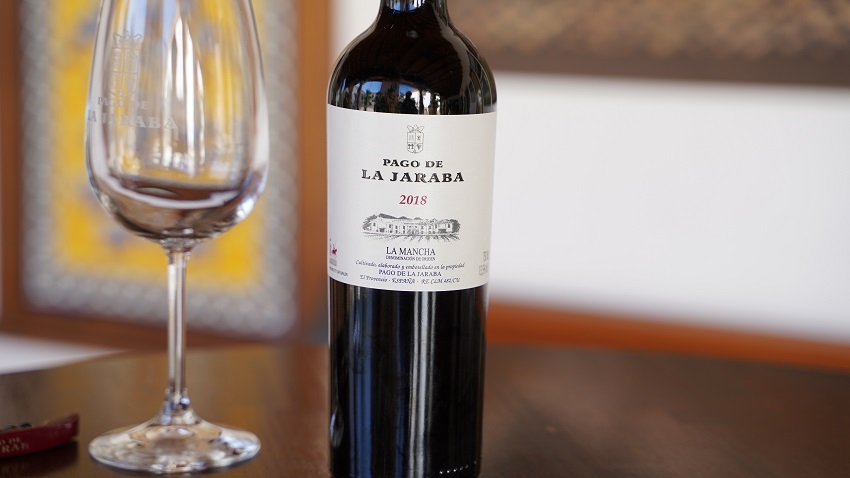 Reds, the first

La Mancha Excellent

wines
Two wineries will be launching some of their wines as being at the cutting-edge of quality under the La Mancha Excellent scheme.
Pago de la Jaraba 2018, will be the first red to be recognised under the La Mancha Excellent scheme (with a score of more than 91 points). The wine is a coupage of Tempranillo, Cabernet Sauvignon and Merlot varieties with alcoholic fermentation in French oak vats and subsequent ageing in French oak barrels for 12 months.
Based in the municipal area of Villarrobledo (Albacete), Pago de la Jaraba winery is in the middle of the countryside and has around 80 hectares of unique vines. The surrounding low mountain landscape consists of holm oaks and pines, giving the area its own microclimate.
Very close by, in the neighbouring town of El Provencio, in the Cuenca area of La Mancha, is another quality label, the red wine of Canforrales. This single variety Tempranillo carries the hallmark of a traditional wine with a short period of ageing in wood. It has been praised by the tasting panel and also awarded a score of more than 91 points.
Canforrales reds are the flagship wines of Bodegas Campos Reales, well-known for their ungrafted vines, which are more than 70 years old.
More information on the website: www.lamanchaexcelente.es