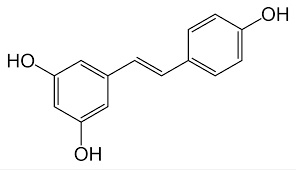 Se abre el debate del potencial beneficioso del resveratrol para prevenir el cáncer
En 1997 cuando el Dr. Pezzuto y su equipo de investigación estaban buscando moléculas anticancerígenas en extractos de plantas, descubrieron la acción beneficiosa del resveratrol, un polifenol que está presente en una amplia variedad de frutas y legumbres, incluida en el hollejo de la uva. De todos los compuestos que estudiaron, el más prometedor era éste y desde entonces diferentes investigaciones sobre el uso del mismo se han llevado a cabo.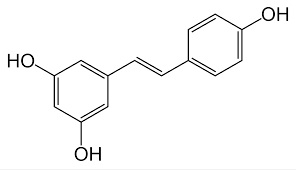 En las conferencias "Sangre y Vino" que se celebró en Burdeos en Abril de 2001, el interés de la comunidad científica por esta molécula fue enfatizado. En este encuentro, el Dr. Raul de Estrasburgo, mostró los resultados de una investigación in vitro en células humanas cancerosas y en vivo en ratones, que concluían que administrando dosis de resveratrol de 0.01% en el agua que bebían durante 7 semanas, el desarrollo de cáncer de intestino delgado se vio reducido en un 70%.
Más recientemente, un grupo de investigadores chinos ha descubierto otra forma potencial de luchar contra la enfermedad de la leucemia. Esta investigación está publicada en el International Journal of Clinical and Experimental Medicine y sus autores son Binghua Wang, Jiao Liu y Zhanfeng Gong del Departamento de Hematología en el Hospital Central Wendeng de Weihai, China. En esta investigación se comprueba cómo el resveratrol actúa de diferente modo según el tipo de enfermedad, pudiendo reparar células o funcionando como agente antiinflamatorio, pero lo verdaderamente interesante de la investigación, es como funciona contra la leucemia, a través del proceso de apoptosis. En éste caso, el resveratrol reduce significantemente la viabilidad de las células debido a la apoptosis, que es la muerte controlada de las células.
Aún necesitamos esperar un poco más para tener la explicación concreta del proceso, ya que no queda muy claro el mecanismo exacto que provoca la apoptosis del resveratrol, aunque las investigaciones existentes sugieren que puede estar relacionado con interferencias de las mitocondrias de las células responsables de la leucemia y los resultados son esperanzadores, sobre todo entre aquellos pacientes que no responden bien a las terapias tradicionales como la quimioterapia.
Fuente: wineSpectator