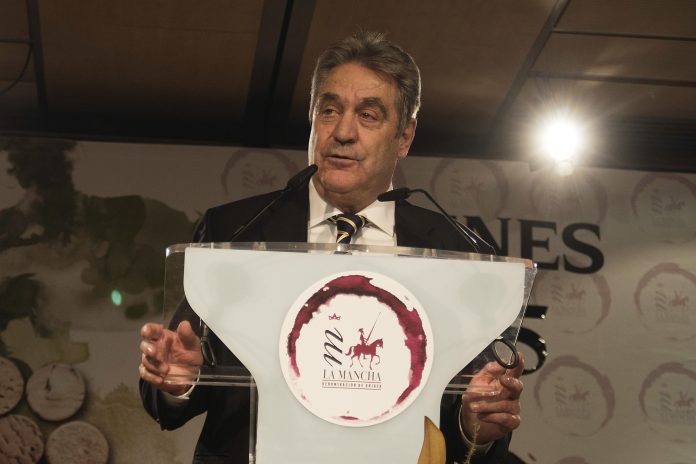 The president of the Regulatory Council DO La Mancha was named last 31st of May (Day of the Region) favorite son of Castilla-La Mancha. The regional president, Emiliano García Page, surprised him with this news at the opening of the "Fair of Flavours" (Feria de Sabores) in Alcázar de San Juan.
Martín-Zarco said it was not expected and that "It has been a pleasant surprise, because receive recognition in the land where you belong is something that touches your soul".
The President of the Regulatory Council has been enjoying his work as head of the DO La Mancha during the last 13 years. "They have made it very easy for me since we all work in the same direction to progress and to put the wine from La Mancha in the place it deserves". Martín-Zarco said his dedication is full because he likes his job, "I enjoyed a lot and I've got a lot of satisfaction."
He said he was proud to have achieved the goal of having the quality of the wine from La Mancha recognized and valued, as well as the rest of denominations of origin in the region is valued. "It has been a hard job to have the product properly differentiated and valued, but it has been achieved, even in Europe. Castilla-La Mancha has nine denominations of wine and another one as important as Manchego cheese. Those must be promoted and reinforced since the food industry will help to do something as important as job creation".