When the best raw materials join forces with diversity and cutting edge without losing the traditions that made them great, amazing wines are born with a seal of infallible quality: wines with La Mancha Designation of Origin. From the heart of the Iberian Peninsula, they've managed to reach 90 countries around the world.
That's because every sip of La Mancha wine represents the love of wine growers for their crops, the effort of wine experts and winemakers to extract the very best aromas and flavours, as well as the history of a land and a wine culture that has left its indelible mark across the region.
Wines from La Mancha, universal wines that have conquered all 5 continents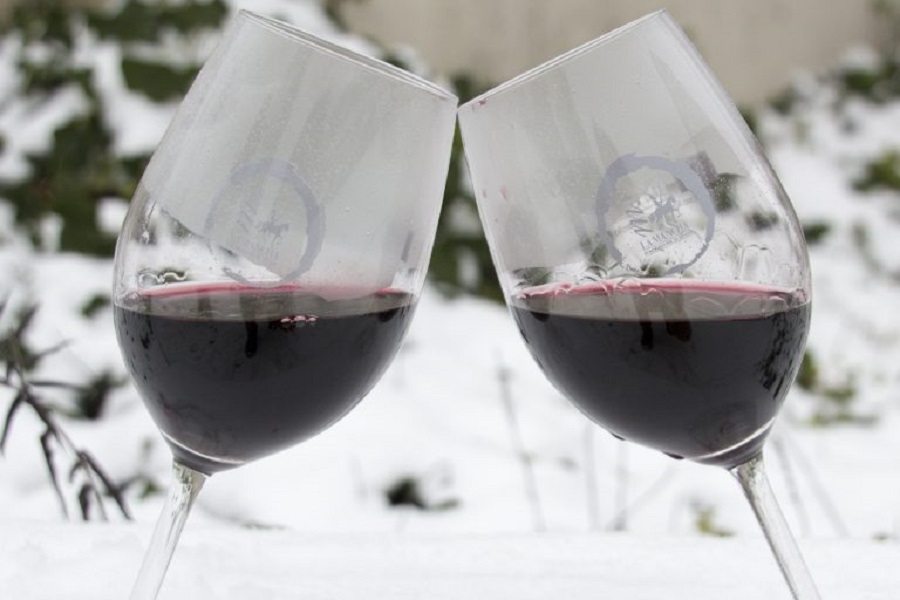 In recent decades, La Mancha wines have experienced exponential growth in the export market. Their indisputable commitment to quality and traceability from vine to glass has enabled them to come up with the key formula for achieving excellent wines but without exorbitant prices.
Despite the tremendous difficulties that the global market has suffered, in 2021 around 63 million bottles of La Mancha wine were enjoyed in countries across the five continents. What's more, improved circumstances across the globe resulted in a 128% increase in the sale of wines with La Mancha D.O. in January 2022.
Canada is one of the Top 10 consumers of wines with La Mancha D.O.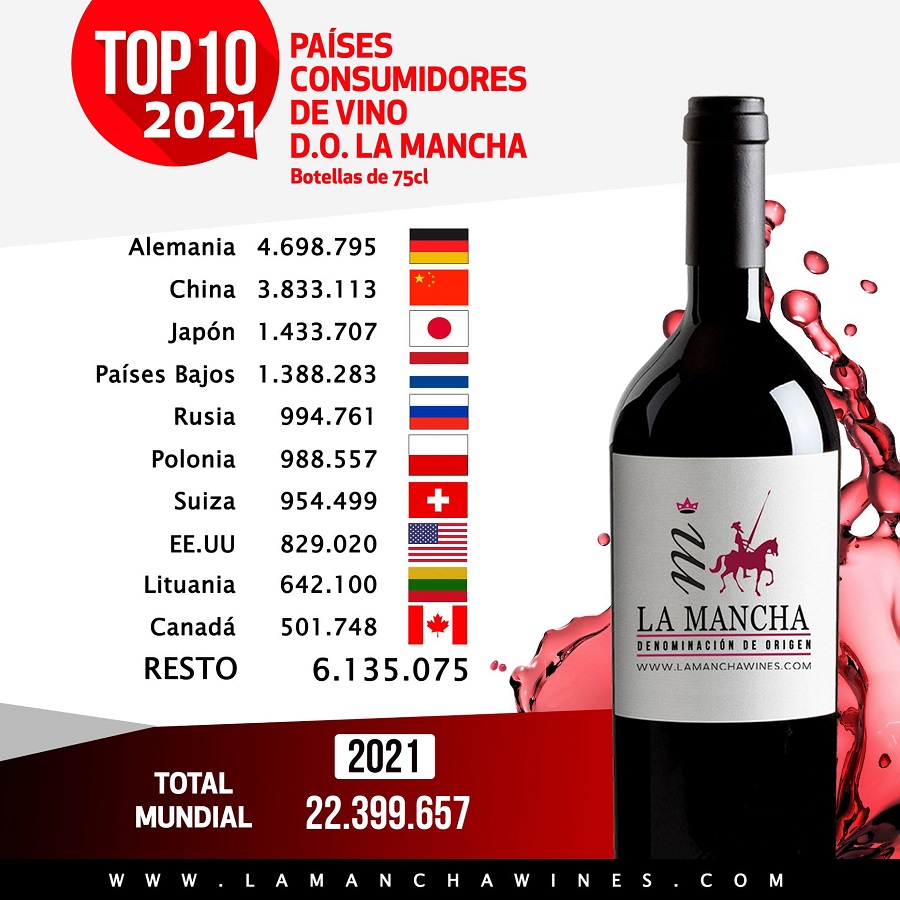 Although the main markets for wines from this Designation of Origin are in European countries (Germany, The Netherlands, Poland, etc.) and Asia (China, Japan, South Korea), in recent years, American countries are also discovering them with considerable success.
In fact, they're achieving very positive results in North American countries like Canada and the United States. Of course, many Latin American countries haven't missed out on the opportunity to discover the flavours of La Mancha, winning over many discerning palates.
La Mancha wines, always present at the world's most important wine fairs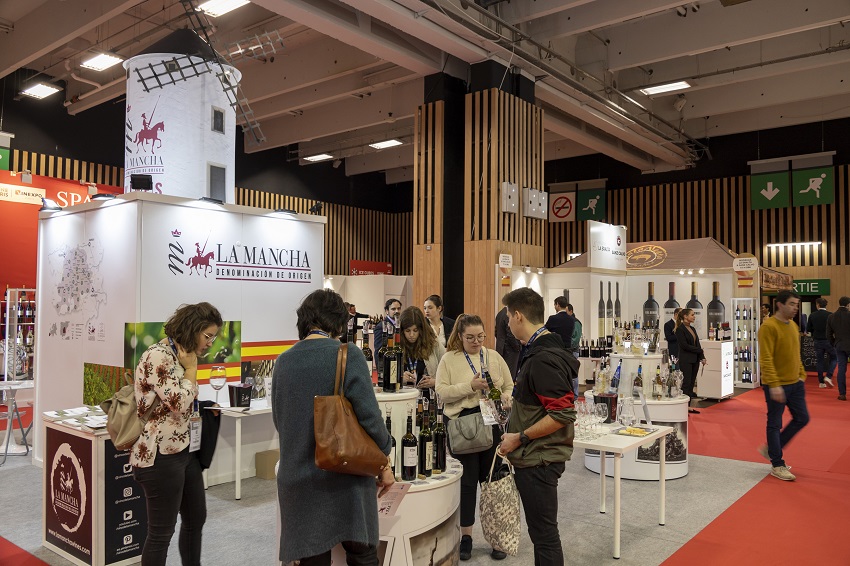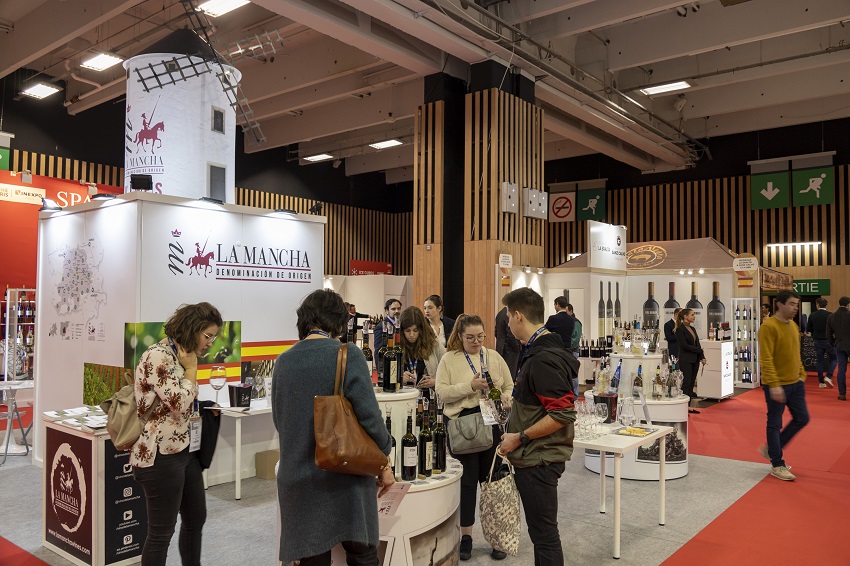 Every year, wines with the La Mancha D.O. quality label win numerous awards at the most prestigious national and international wine competitions. They've built up an impressive track record that's complemented by their presence at leading agrifood and specialist trade fairs in the sector.
So in 2022, the easing of restrictions has allowed them to be present at international fairs like Wine Paris & Vinexpo Paris, as well as their traditional attendance at fairs like Prowein in Germany. Manchego wines will naturally be resuming their promotional activities in a highly promising market like Canada, which has always given them a warm welcome.