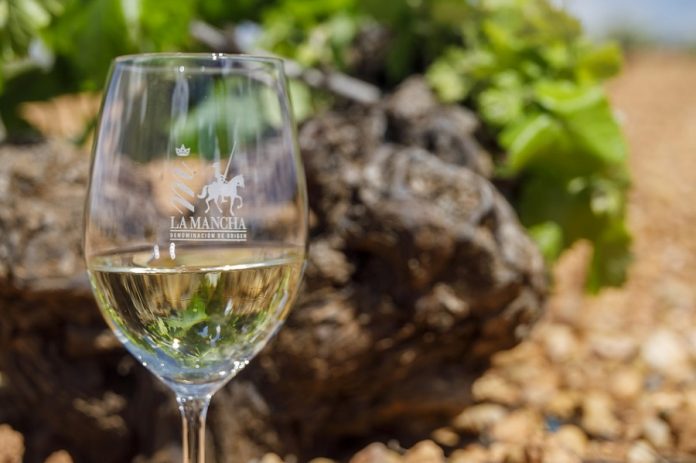 One of the great advantages of vines in the La Mancha region is the vast expanse of land given over to their cultivation. The soil is ideal for the plant to develop properly due to the area's geological, geographical and climate characteristics. This set of distinctive features results in the production of excellent grapes and, subsequently, magnificent wines.
With an average of more than 150,000 hectares of vineyards under the Designation of Origin, in recent years its cultivated varieties have increased to 28. And they're all giving great results. Below we describe the qualities of the region's white varieties for you.
Characteristics of the 13 white varieties grown in La Mancha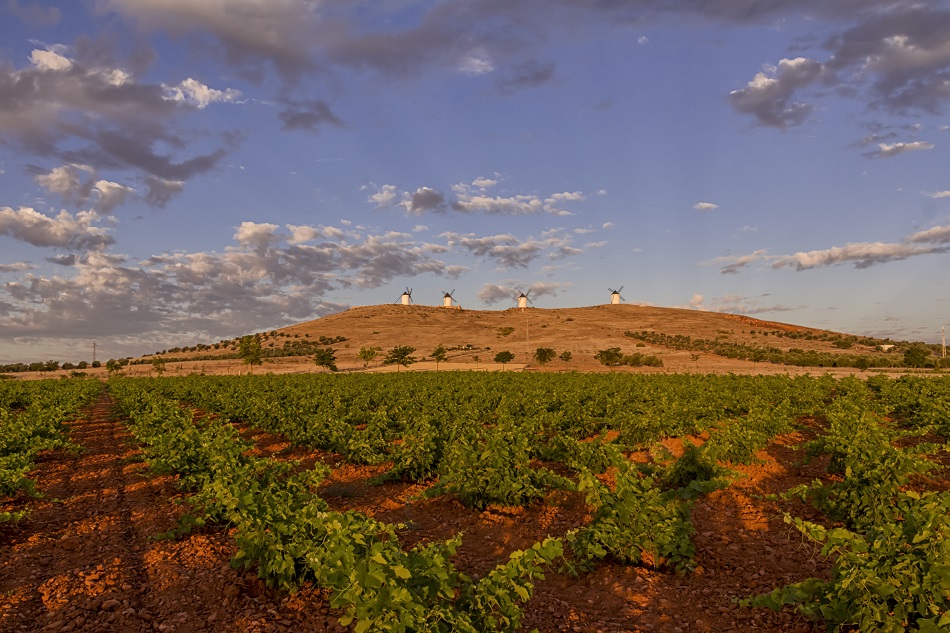 They're the main ones in the region of La Mancha. Top of the list is Airén, although it's grown slightly less than the others, this variety accounts for more than 108,000 hectares of land.
Airén
It's the most characteristic white grape of the Southern Plateau and at 32%, one of the most abundant in Spain. It's grown mostly in Castilla-La Mancha. It's a very productive variety and very well suited to extremely dry and hot climates. It produces wines with good aromas and moderate acidity, with great qualities for producing young and traditional wines. In recent years, the wineries of La Mancha are making great progress in perfecting their skills, achieving increasingly appreciated wines all over the world.
Chardonnay
Originally from Burgundy (France), it's also the name of the town of Chardonnay. This variety is grown in all the world's wine-producing countries. Its cluster is small and the grapes are amber, small and spherical. It has a thin skin, consistent pulp and sugary flavour. In La Mancha the variety has adapted perfectly to become the raw material of numerous types of wine, including young and Crianza whites and sparkling wines.
Gewürztraminer
As its name suggests, this strain is native to Germany. It produces small clusters, with grapes that are pinkish on the outside and with a very accentuated sweetness when ripe. Although not widely grown, this variety is giving very positive results in La Mancha, producing wines of high aromatic intensity that give rise to fresh, powerful and persistent wines with mild acidity and a very pleasant finish. They also stand out for their alcoholic strength, which can reach 14º.
Macabeo o Viura
The Macabeo variety, also known as Viura, is growing in prominence and implementation in La Mancha. It's said that it owes its name to the biblical tribe of the Maccabees and seems to originate from the Ebro basin, one of the main European Mediterranean basins. The strain has proved to perform well. The clusters are compact, large in size and greenish yellow in colour. The grapes are medium thickness and with colourless juice. It produces wines that are well balanced in sugar and body.
Muscat of Alexandria
Wine experts believe it is one of the oldest that remain genetically unmodified and still persisting. Originally from North Africa, this variety has only recently been introduced in La Mancha, although it has great potential for the future. This variety is used to produce dry, sweet and sparkling white wines. Its wine is very aromatic, with elegant, floral aromas.
This variety, native to the eastern basin of the Mediterranean, is not very vigorous but very special. The clusters are small, performing well in calcareous soils and with some resistance to drought. Its low production favours the production of wines that are aromatic, fragrant and fresh, as well as with good alcohol content and high acidity, but at the same time very ample and tasty in the mouth. Many wineries in La Mancha use it to make sweet wines and semi-sweet coupages.
Parellada
This is a Spanish grape variety that's widely grown in Catalonia, where it's used mainly for producing Cava. It's a very productive white grape and is commonly used as a base in the production of sparkling wines. This variety is commonly used to make wines with low alcohol content, pale, with delicate aromas and not much body.
Pedro Ximénez
This is a very popular variety in the south of Spain, although it's also grown in the region of La Mancha. Characterised by producing uneven bunches with a lot of small grapes with thin skins, very juicy, sweet and tasty. The musts are very sweet due to the intense ripening, making very alcoholic wines with low acidity.
Riesling
This is another white variety of German origin which has spread all over the world in recent years. Its wines typically have intense fruity aromas of green apple, peach and lemon and a marked acidity. In La Mancha, this variety adapted well to prolonged exposure to the sun and its yields are usually low, obtaining mainly dry, glyceric, acidic wines that develop very positively in the bottle.
Sauvignon Blanc
Native to the Loire Valley (France), this is a very aromatic variety that does well in cold weather conditions, although it also adapts fairly well to dry climates. Known all over the world, in La Mancha there has been a significant increase in plantations of this variety, considering its great aromatic contribution. The clusters are cylindrical in size, with straw-yellow grapes. The skin is soft and the juice is very aromatic.
Torrontés o Aris
This white varietal is native to Northern Spain, specifically Galicia. It is highly productive and adapts easily to fresh soils. It ripens early, producing wines with between 10 and 12 degrees of alcohol content, somewhat acidic and aromatic, but without much body and a somewhat neutral flavour, which makes it ideal for coupages with other lower yield varieties. In Castilla-La Mancha it's also known as Aris.
Verdejo
Also very characteristic of La Mancha, Verdejo is a white grape with early budding, horizontal habit and vigorous trunk. Regarded as one of the best varieties in Spain, it has a great reputation in the region. The grapes produce wines that are very aromatic, full-bodied, glyceric and soft. They're also excellent for their freshness, acidity and oiliness, being very persistent and pleasant on the palate.
Viognier
It's said to have been brought into France by the Romans. The clusters are compact with small grains and it provides exquisite wines with a great structure in the mouth and an abundance of fruit. It typically has aromas of mango and apricot accompanied by floral touches of magnolia or honeysuckle. It's being gradually introduced in La Mancha, producing some very unique and high quality wines.