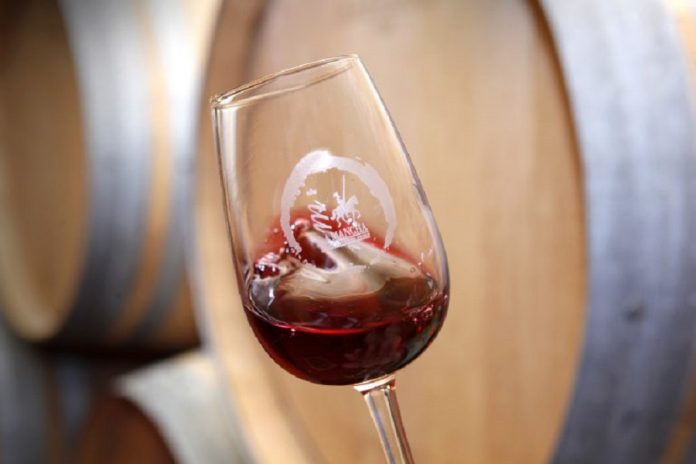 Red wine is the most widely consumed type of wine in the world. Red grapes are also the most popular for producing La Mancha Designation of Origin wines. With a total of 15 different types of red varieties, this wine-growing region has become the ideal place for growing and harvesting top quality grapes, whose variety allows the elaboration of countless types of red, rosé and sparkling wines.
The 15 red varieties grown to make La Mancha wines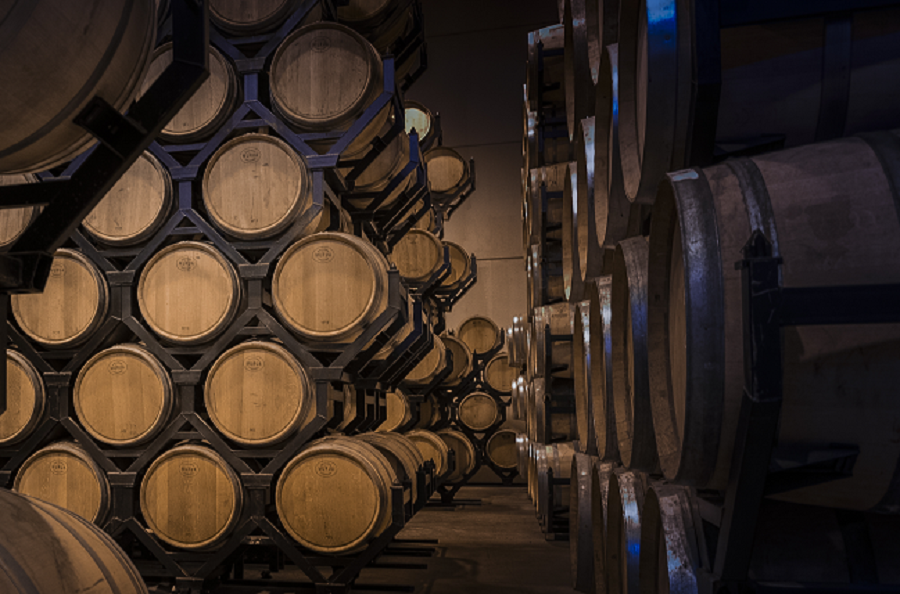 At present, 15 red varieties comprise the great La Mancha vineyard. These vines have adapted perfectly to their soils, producing fruit with a range of beneficial organoleptic properties. They include the variety known in La Mancha as Cencibel and in other places as Tempranillo, historically the most widely grown here and one that has done so much to give La Mancha wines their own distinctive identity.
In this post we reveal all the varieties in La Mancha D.O. in alphabetical order and describe their characteristics.
Bobal
The Bobal variety is normally used for the production of rosé wines in some areas of Spain, such as the provinces of Cuenca, Albacete and Valencia. The reds are fresh, with high levels of tannin and a lot of colour; they can sometimes be a little astringent, with high acidity. The aroma isn't very intense, although the flavour is typically fruity. This variety is commonly used for making young wines or wines with short ageing times, and it's sometimes mixed with other varieties to soften the flavour.
Cabernet Franc
This is one of the most widely planted red grape varieties across the world and, although it isn't grown extensively in La Mancha, it's often used to make coupage red wines. It's mostly used to mix with Cabernet Sauvignon and Merlot grapes, but it can also be used alone. It produces a brilliant, clear red wine​ that helps give smoothness in the mouth and leaves a peppery aroma that comes to the fore when mixed with more robust grapes.
Cabernet Sauvignon
This red variety comes from France and is the queen of international viticulture. In La Mancha, it performs excellently, in both growing and winemaking terms. It doesn't have particularly high yields, which contributes to its excellent quality. It's characterised by its intense, stable colour, its powerful tannins and lively acidity, providing wines with great ageing potential. Like its 'companion ', Cabernet Franc, it makes a fantastic pairing in coupage with other red varieties.
Cencibel or Tempranillo
As we mentioned before, the Cencibel or Tempranillo variety is the main red grape variety in La Mancha Designation of Origin; it's also the most prestigious for its quality across the whole of Spain. Its versatility makes it possible to make young or aged red wines, in their monovarietal versions or in coupage with others. Its production is moderate, although extremely high quality.
Garnacha Tinta (Red Grenache)
This variety is grown in almost all Spanish wine regions and is very popular in La Mancha. It's said to be native to the Ebro Valley (north-eastern Spain) and its name could be a derivative of grenate, referring to the garnet colour of its wines. The fruit grows in medium, compact, spheroid-shaped bunches bearing black, fine-skinned grapes with a juicy pulp and colourless juice. On the palate it's soft, tasting of red berries and with subtle spicy touches.
Garnacha Tintorera (also known as Alicante Bouschet)
This is the most recent addition to the La Mancha D.O., although it has been successfully grown here for some time. The variety has an intense red colour, making it useful for blending with light red wine. Its thick skin means it's resistant to rotting during the transport process. The grape bunches are small and with a short conical shape. The grains are medium-sized and spherical in shape. The grapes have coloured flesh, which serves to give the wine more colour.
Mencía
This is a fairly low-yield red variety that resembles Cabernet Franc and is very common in areas of northern Spain, although with some presence in the La Mancha area. Both the grape bunches and the grapes are medium in size, with thick skin, colourless juice and neutral flavour. This variety produces young wines with very good fruit intensity, great colour, acidity and ageing potential. It also excels for its sweetness and rich aromas, with good alcohol content.
Merlot
This variety comes from the French region of Bordeaux and is well-established in all the wine-growing countries across the world. It's vigorous and well-adapted to the La Mancha Designation of Origin production area as it needs fresh soils. The grape bunches are cylindrical, medium-sized, with blackish blue grapes. The skin is thick and the pulp is juicy with a pleasant taste. It produces very aromatic wines.
Monastrell
This is a very sweet and productive red grape with an upright growth habit. This variety is typical of the Spanish Levant and requires high temperatures. The grapes are small, a blackish blue in colour and with thick skins. It usually produces wines of an intense ruby colour with violet tones and remarkable graduation when young, after which they become blurred over time to more sepia and ochre colours, due to their high oxidative power. It's also suitable for making sweet wines.
Moravia
This variety is very widespread in the provinces of Albacete and Cuenca, perfectly adapted and highly productive. It offers good yields and has large compact bunches that are bluish black in colour and a discoid shape. The grapes have a colourless juice, crunchy pulp and neutral flavour. This variety produces a good pairing in coupages with the Grenache variety, as well as great rosés.
Petit Verdot
A red variety from Bordeaux and widely used in the Medoc. It has a low growing habit and medium yield. Its clusters can be small or medium, producing wines with great colour intensity, ripe and rich in tannins. They're very suitable for mixing with wines from other varieties to provide small amounts of softness.
Graciano
This is a low-yield red grape with good resistance to disease. The grapes are an intense black colour and small size, producing bright red musts that are both acidic and aromatic, but with rapid oxidation. The wines are bright red and with high acidity; when young they're usually very tannic, coarse and rough, but they go through an amazing development during ageing in wood and bottle.
Malbec
A red variety originally from France with medium bunches, quite loose and late ripening, bearing small-medium grapes that are bluish black in colour and with very thin skins. It's hugely popular in Argentina and Spain, providing full-bodied wines with robust tannins, intense colour and balanced acidity. Good fruity intensity (cherry, plum and strawberry) as well as pleasant and persistent in the mouth.
Pinot Noir
Originally from France, it's often used as a base for white champagne for its citrus value. The grapes are small, with dark violet skins and very colourful, but it loses its colour quite quickly and the wines take on a more orange tone in less time than other red varietals. It's used to obtain crianza wines with good body and intensity as well as complex aromas.
Syrah
This red variety is native to the Rhone Valley, producing excellent results in areas with a lot of sunshine and high temperatures. It's adapting extremely well to cultivation in La Mancha. It performs well in warm climates, although to can adapt well to colder climates, producing somewhat lighter wines.