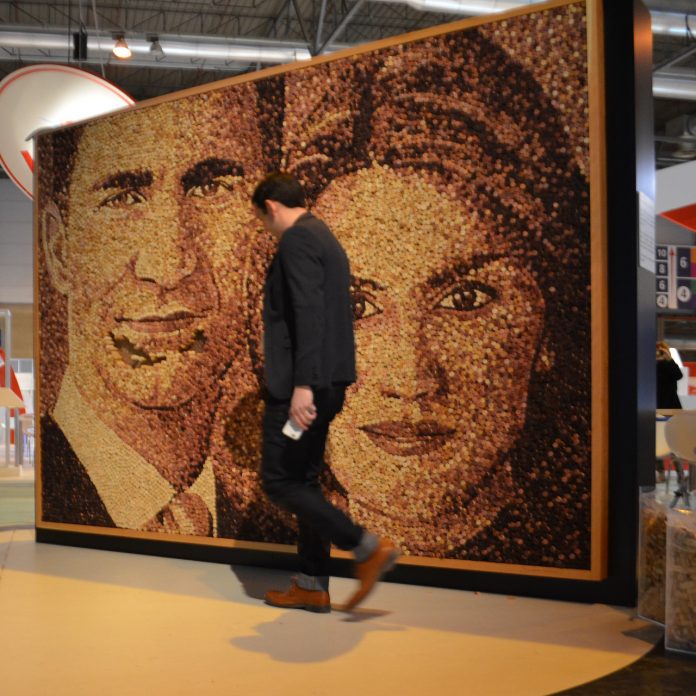 Corks can be used not only as wine bottle stoppers but also to do astonishing pieces of art.
As D.O. La Mancha wine drinkers, we've popped our corks, but just tossing them out shouldn't be the end of their lives. Cork is just another name for the bark of particular oak tree (Quercus Suber), which is native to the Mediterranean Sea, where there's plenty of sunshine, low rainfall and high humidity. This tree is found through southwestern Europe and into northwestern Africa in Portugal, Spain, France, Italy, Algeria, Morocco and Tunisia. Portugal, which is home to the largest collection of cork oak trees, is also the world leader in cork production.
Creating a portrait/mosaic is an intense and meticulous process. It starts with a photograph and the construction of a wood backing for the corks and then, cork by cork you can achieve this:
1 – King Felipe and Queen Letizia of Spain
Scott Gundersen is an artist specialized in wine cork portraits. It took about 40,000 wine corks to create the royal gift commissioned by Portugal.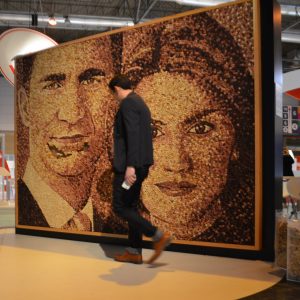 Photo source:  Scott Gundersen
2 – Marilyn Monroe
Marilyn Monroe has been immortalized by artist Conrad Engelhart and it is displayed in London's Bison Bar.
3 – Thomas Jefferson
Allison Baer is an artist living in San Francisco, California, and specialized in custom portraits using charcoal and wine corks. She used 3.133 wine corks in the portrait of the President Thomas Jefferson.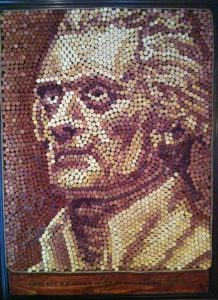 Source: Allison Baer
4 – Freddie Mercury
"The Queen of Cork"  by Daniel Kubini "Tutti" took 300 hours of work with nearly 12.000 corks.
5 – Largest cork mosaic | Guinness World Records
The largest cork mosaic measures 180 m² (1,937.5 ft²),  achieved by Sticthing Limmen Ludiek in Limmen (Netherlands), on 5 June 2015. 401,731 corks were used in the making of this mosaic.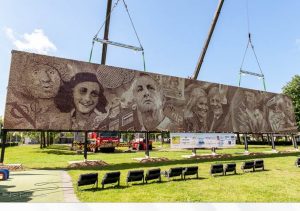 Photo source: Sticthing Limmen Ludiek
So recycle wine corks and try to do your own piece of art!