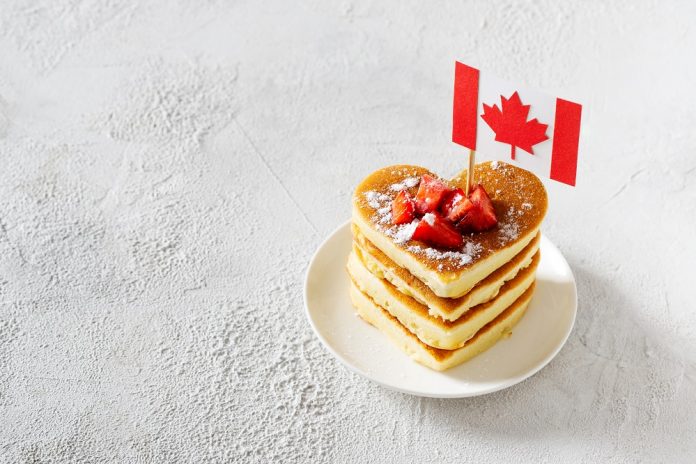 Canada is one of the most spectacular tourist destinations. It's a country that can rightly be proud of the kindness of its people, its architecture, nature, culture and, of course, its gastronomy. Crowned as the second largest country in the world, its food and drink are very different in each of its 10 provinces and 3 territories. Each one has its own culinary traditions with British, French and indigenous roots.
That's why Canadian dishes stand out for their originality and exquisite flavours. Something similar happens with wines made in the La Mancha region, in the heart of Spain. The area covered by La Mancha's vineyards is the largest in the world and this enables its wineries produce a huge variety of top quality wines. In this post we discover five of Canada's most famous dishes as well as the best way to pair them with wines from the La Mancha Designation of Origin.
Poutine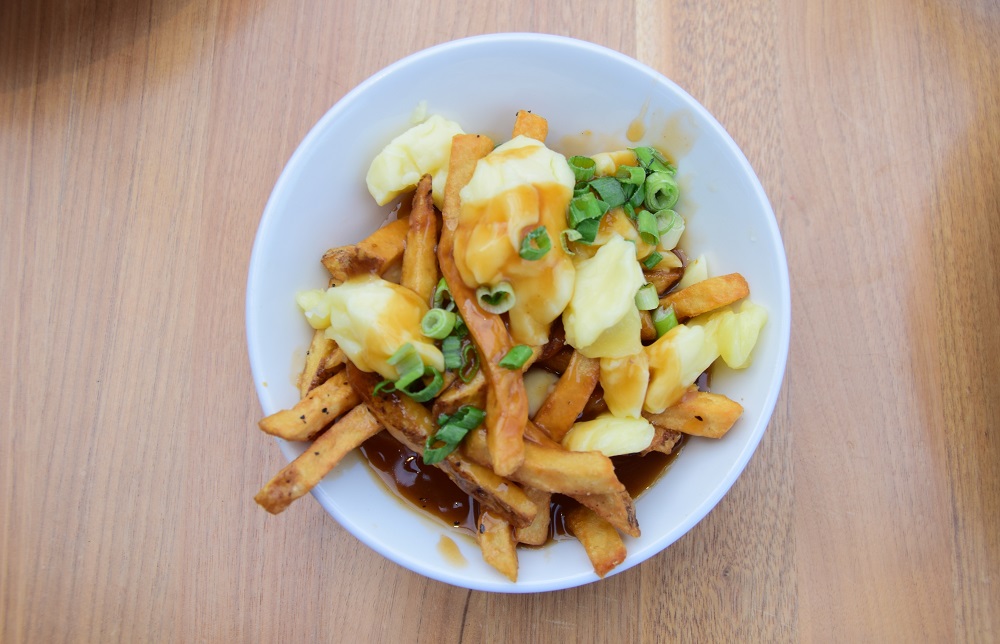 Originally from Montreal in the province of Quebec, this is the most international of all Canadian dishes. It consists of a mix of French fries and cheese curds, which melt when the dish is heated. It's served with meat gravy poured over the top. There are a number of recipes for this dish, including some suitable for vegetarians
As it's one of the easily prepared and most delicious meals in the country, you really must accompany it with a superior wine. To accompany the intense flavours of the cheese and the meat, you would ideally go for a young red wine that balances the flavour of the dish without overwhelming it. For example, a Tempranillo or a Petit Verdot would be excellent options.
Tourtière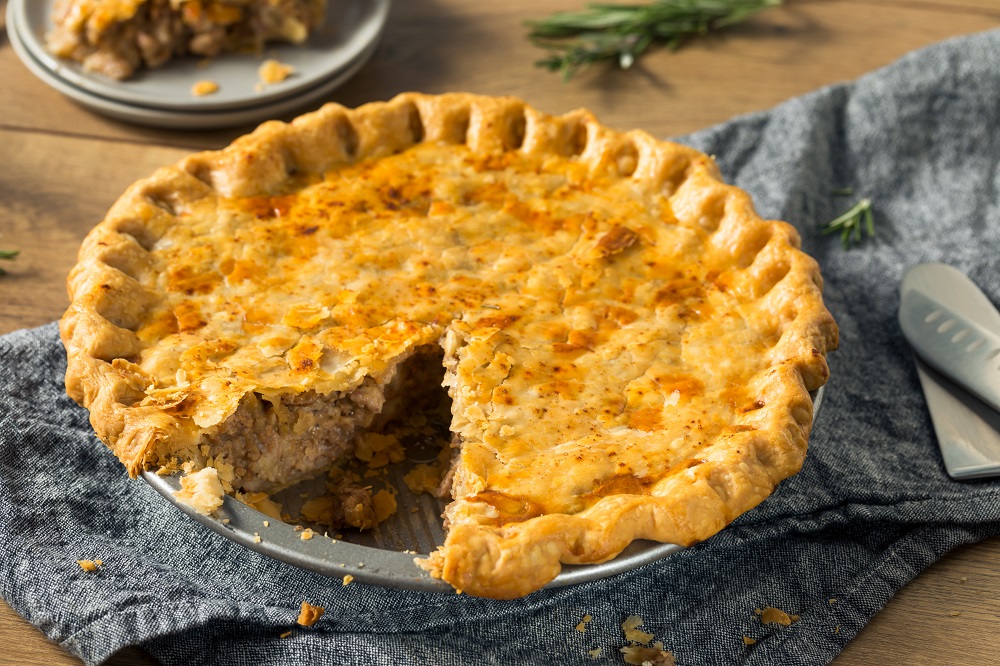 Tourtière is a kind of meatloaf that's also native to the province of Quebec and with roots that date back to French colonial rule, which is the reason why it's also known as pâté à la viande. It's usually made with pork, venison or beef, although there are other variations. Plus, it's a dish that was originally conceived for festive celebrations, such as Christmas and New Year. However, nowadays you can find it anywhere in the country throughout the year.
Tourtière is traditionally served accompanied by a red wine. So we're not going to break with tradition and we suggest you pair this delicious dish with a cask-aged wine. For example, a Cabernet Sauvignon Reserva or a Merlot Crianza will go with it perfectly.
Calgary beef hash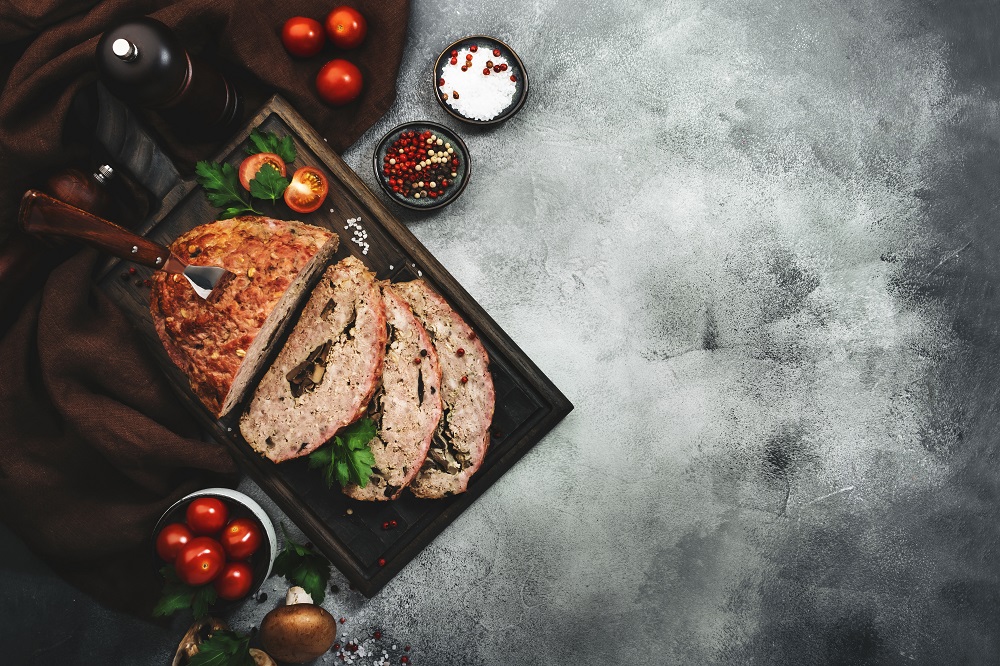 This dish is named after Calgary, Canada's top meat-producing city and home to this tasty, nutritious and very different meal. Made with top quality beef, it provides a large percentage of the vitamins and minerals your body needs. You can use roast beef or burger beef mince. It's generally served with baked beans and barbecue sauce but you can also find it accompanied by French fries and/or salad.
The beef and spices give this dish a strong flavour and amazing intensity, although not too much. That's why you can accompany this kind of meat with traditional wines or young reds. Even a medium-structured white that has spent a significant amount of time in wood would give the ideal touch to this delicious dish.
Fiddleheads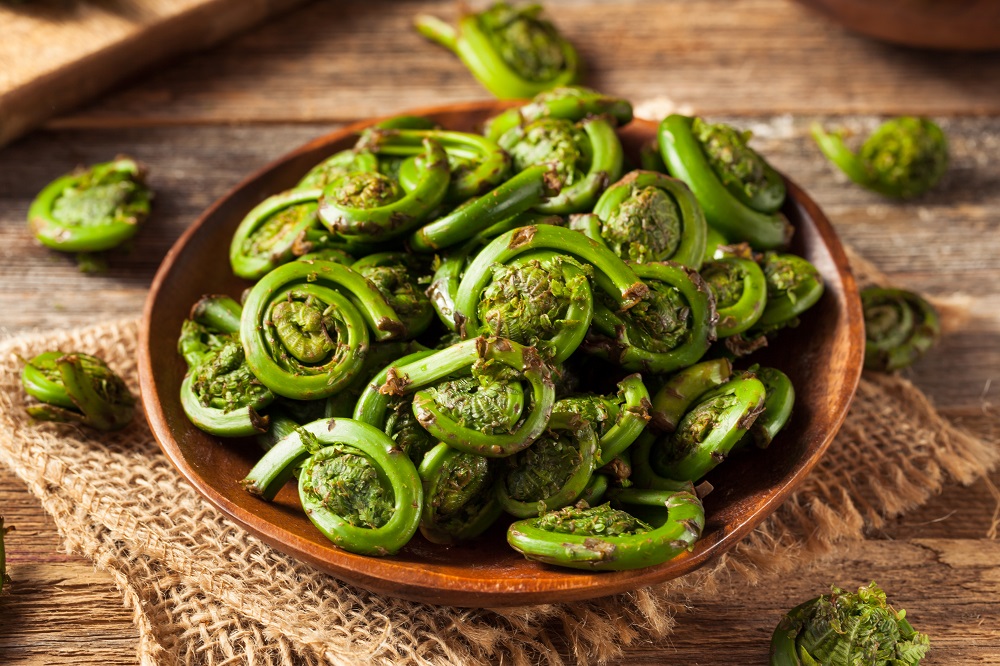 Although Canada's meat is undeniably excellent quality and features heavily in the national cuisine, vegetables also play a major role. This is the case of fiddleheads, one of the healthiest and tastiest dishes in the country. Originally from the province of New Brunswick, it's made from the furled fronds of young ferns and combined with small pieces of vegetables, potatoes and chicken.
Their delicious flavour, as well as their health-giving properties, has made them an ideal starter or even a fairly light main dish. To make the most of this healthy dish, a young white La Mancha wine is a great choice. La Mancha wines like Sauvignon Blanc and Airén are outstanding for their pleasant aromas and fruity flavours.
Maple syrup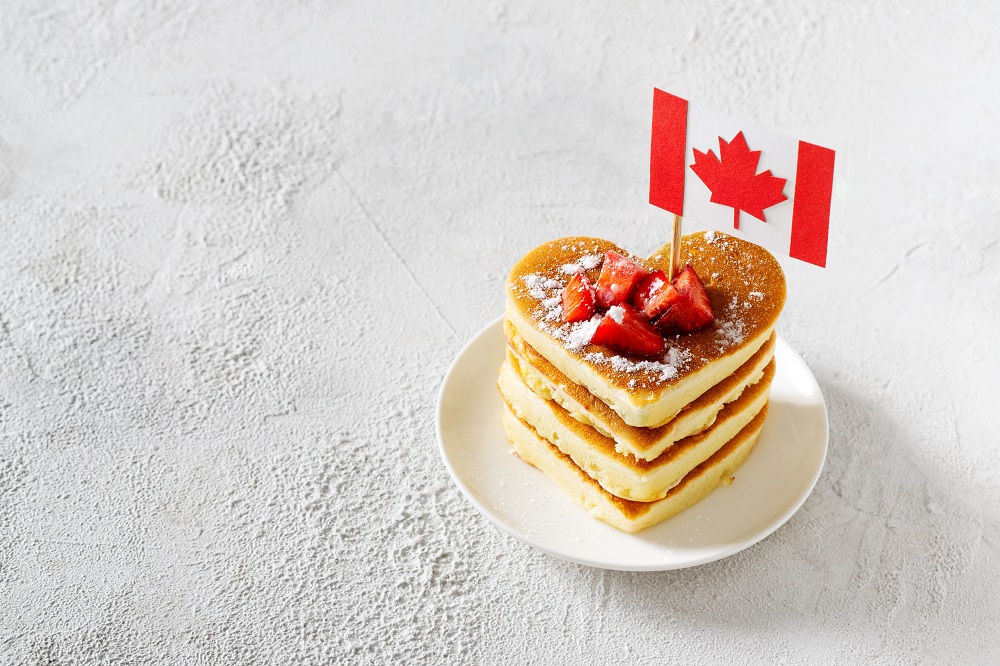 We complete this list with one of the most typical and much-loved Canadian ingredients, maple syrup, a sugary substance extracted from the sap of the maple tree. In fact, it's so important that the maple tree leaf appears on Canada's national flag. The syrup is amber in colour with a sweet flavour and viscous texture.
It's an indispensable part of many cakes and pastries across the country and makes the perfect complement to desserts such as waffles, crepes and pancakes. Of course, we shouldn't forget its best pairing, in this case a good Muscatel wine will make the ideal complement for the sweet-toothed gourmet. Another option is the classic dessert pairing of a good Sparkling Brut. And, if the quality is backed by La Mancha Designation of Origin, everything tastes even better.